Big cities provide a lot of benefits, however big and comfortable backyards are not on the list of those benefits. It can be very challenging to make your backyard look bigger on your own, which is why it is better to let professionals do the job and save you from the stress that the whole process brings.
Designers that work in Columbus landscape companies luckily know how to meet the expectations of homeowners and satisfy their needs by creating a personalized backyard oasis that gets a new kind of extension.
Unfortunately, many people who have small backyards never use them because they seem so awkwardly shaped to them. However, you should not avoid your piece of the outdoor backyard because of this problem. You will not believe how many options are there that will let you turn that thigh and narrow space into a comfortable and functional one where you are going to love spending time with your family. Your backyard can be a new destination that you will enjoy. Let's see a couple of design options for how to change a small yard to feel spacious!
1. Primarily, you must Plan Your Space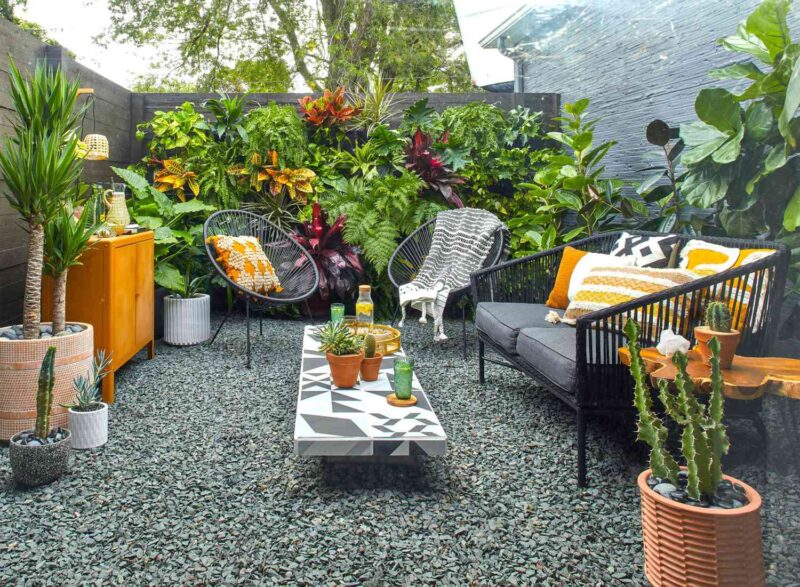 Many people are making a huge mistake by thinking that keeping their small backyards open will provide them with a bigger perspective of the overall space. However, you should not plan your yard loosely, in fact, the key to making the space bigger lies in the organization of the area you have to redecorate. Do not let a small area stop you from having all the things you are dreaming about. That is why you need to define the space you have and think about in which ways you can give it a purpose. For instance, creating a lounging area with a stone patio and a separate gaming area will create a big difference and suddenly provide you with much more space.
2. Use the Side Yard Properly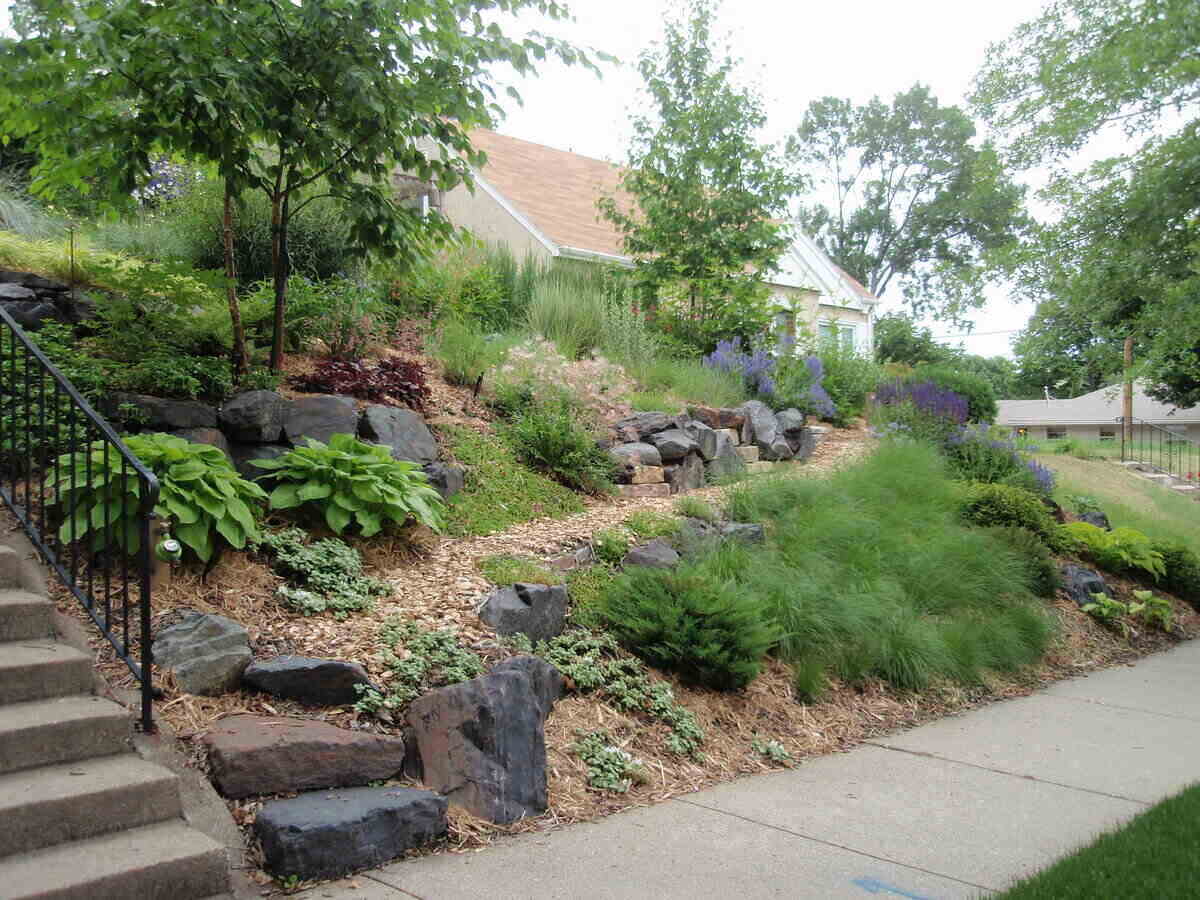 Unfortunately, people always tend to ignore the side yards they have. They often use that space to put the garbage or something else that they do not need. What if you consider using this area differently? You have the opportunity to make a huge change by using this space correctly because every square foot is precious in the small backyard and it can help you to expand the space that you can enjoy. For instance, you can create an area for the morning coffee just by adding a small cafe table there and chairs. In case you always wanted to have your own culinary garden, you can use this space for that purpose as well!
3. Create a Destination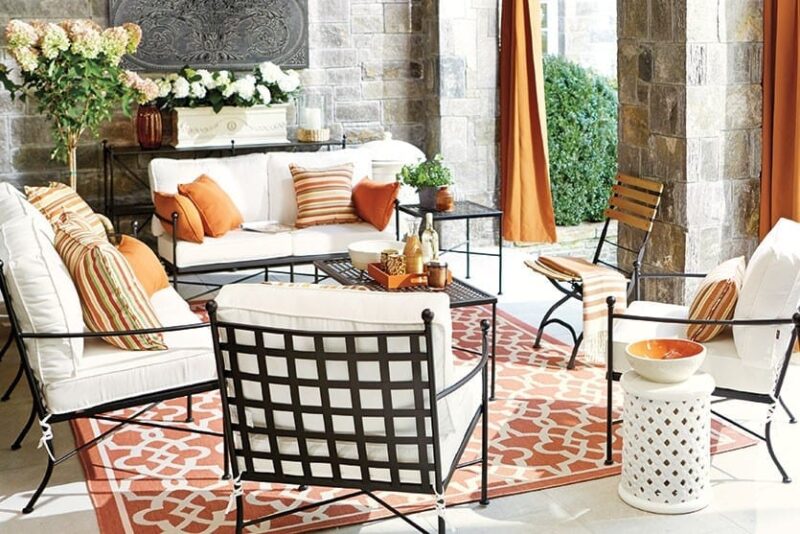 The key to making a small backyard feel bigger and more comfortable is turning that space into a special destination. You have so many options that you can decide on and it all depends on your personal taste. You have an opportunity to create an outdoor room where you are going to place a warm and cozy arranged patio. There are different things to add, such as a grill set, or something nicer such as a fountain, fire pit, or rocking chair. Things of this kind will surely make your backyard feel not only bigger but romantic as well. This can be your destination of peace and quiet where you can relax after a busy and stressful day at the office.
4. It is time to Frame a View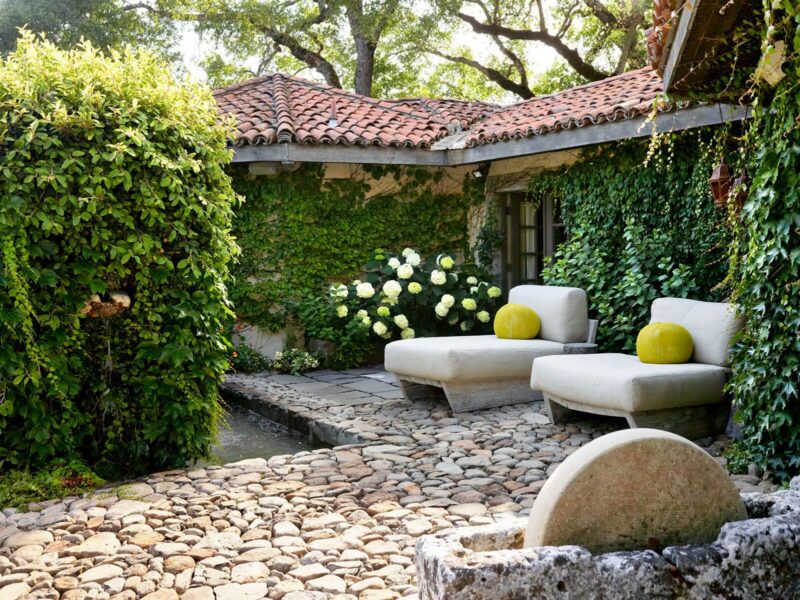 Everyone who wants to make their small backyards look bigger should know that the height of the backyard structures will provide the illusion of more space. By adding interesting features you can promote the character of your backyard and make it highly decorative. For instance, you can consider adding architectural features such as arbours or pergolas. Additionally, you can hang a swing or place a climbing plant to frame a view of your new bigger backyard.
5. It is crucial to Pick the Right Trees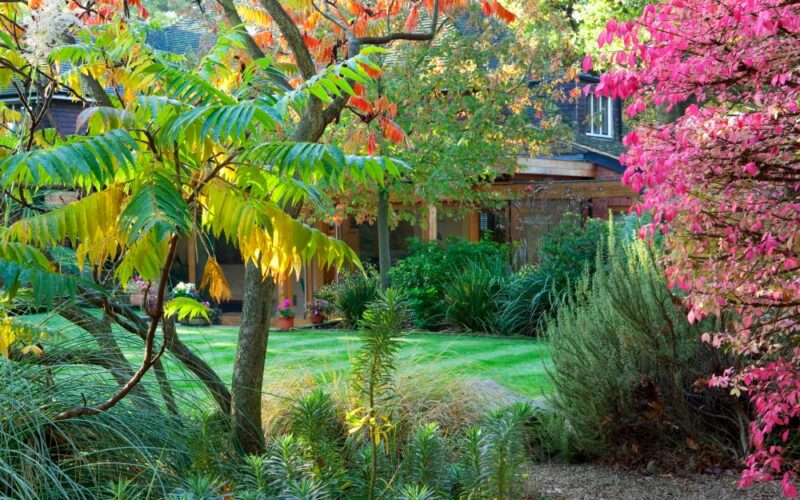 It can look very nice to plant trees in your yard, however, while doing this, you must pick plants that grow up. With the taller and thinner shapes of the plants, you will provide you lush and beautiful landscape without taking up all of the space.
6. Avoid Placing the Fence
Since the neighbours are close by you, there is a big chance that you would like to have a fence that will provide you privacy, However, it is better to skip that because your backyard can seem a lot bigger without it. With plants and trees that lay beyond your property line, you can create an illusion that your yard is bigger and wider. It would look like everything is a part of the same landscape.
7. It is clever to Pick Small Furniture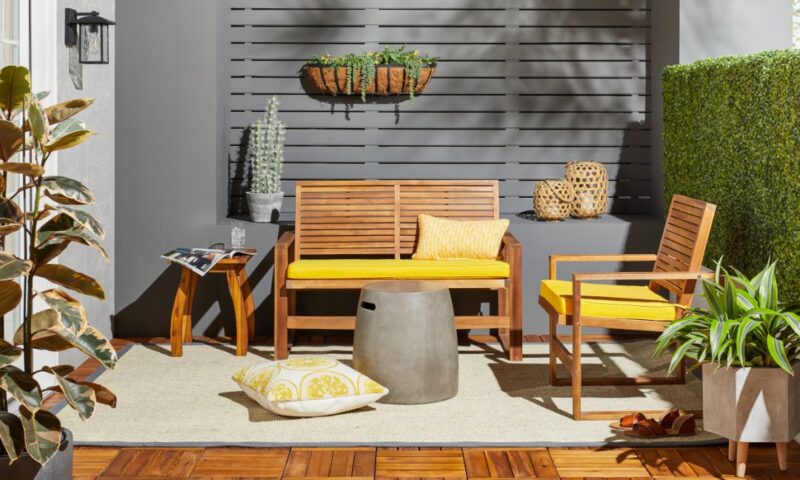 Logically, when you want your backyard space to look bigger, do not choose big furniture pieces that will take over the whole space. Not only that the bulky furniture for the patio will take up the space, but it will create an overwhelming sight. Therefore, choose the smaller pieces. You will be surprised how a big difference they will make.
8. Remember to Shop Smartly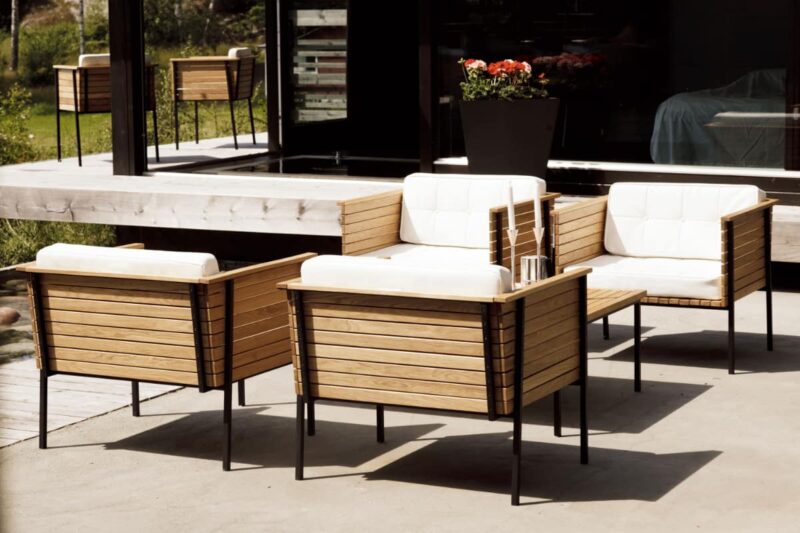 While you are purchasing items for your new backyard to look bigger, do not forget to think about the versatile and functional features of those items. Those are crucial things when it comes to purchasing patio furniture. Check whether there are things that can be used for multiple functions that can be converted easily into something else. Additionally, never purchase the first thing that you see, always check various online stores or visit multiple stores so you can pick the items that will suit your yard ideally.
9. Store Unnecessary Items in the Garage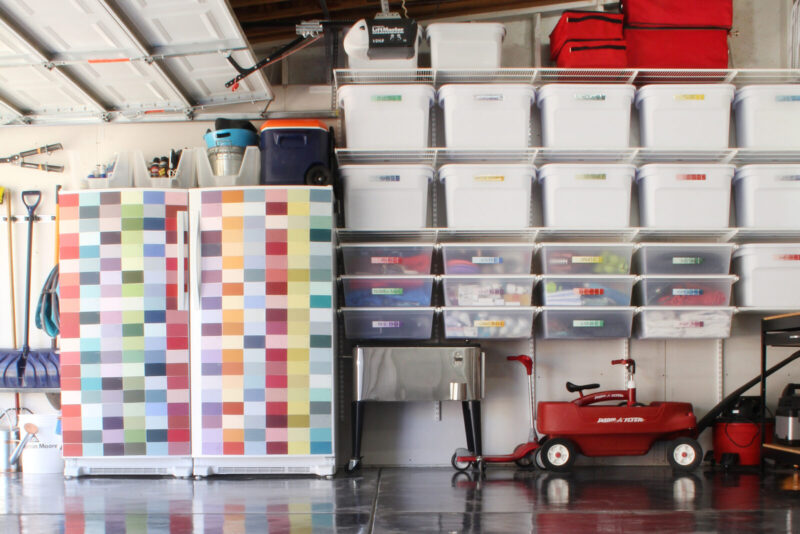 One of the wise things that you can do to make the yard look bigger is to place all the things that you do not use on an everyday basis in the garage. It is not wise to make the storage out of your yard because this will take up a lot of space. For instance, place all the yard tools, children's toys, or some equipment in the garage. You will see that you cleaned up a lot of space that you can use in a more clever way.