When it comes to enhancing the curb appeal of your Calgary home, the design of your fence plays a significant role. A well-designed fence not only adds a touch of elegance but also serves as a focal point that enhances the overall aesthetics of your property. Whether you prefer a traditional, contemporary, or unique style, there are various design ideas to consider when selecting fences in Calgary.
In this blog, we will explore 4 major design ideas that can help boost the curb appeal of your home while seamlessly integrating with your landscaping.
4 Major Design Ideas for Fences in Calgary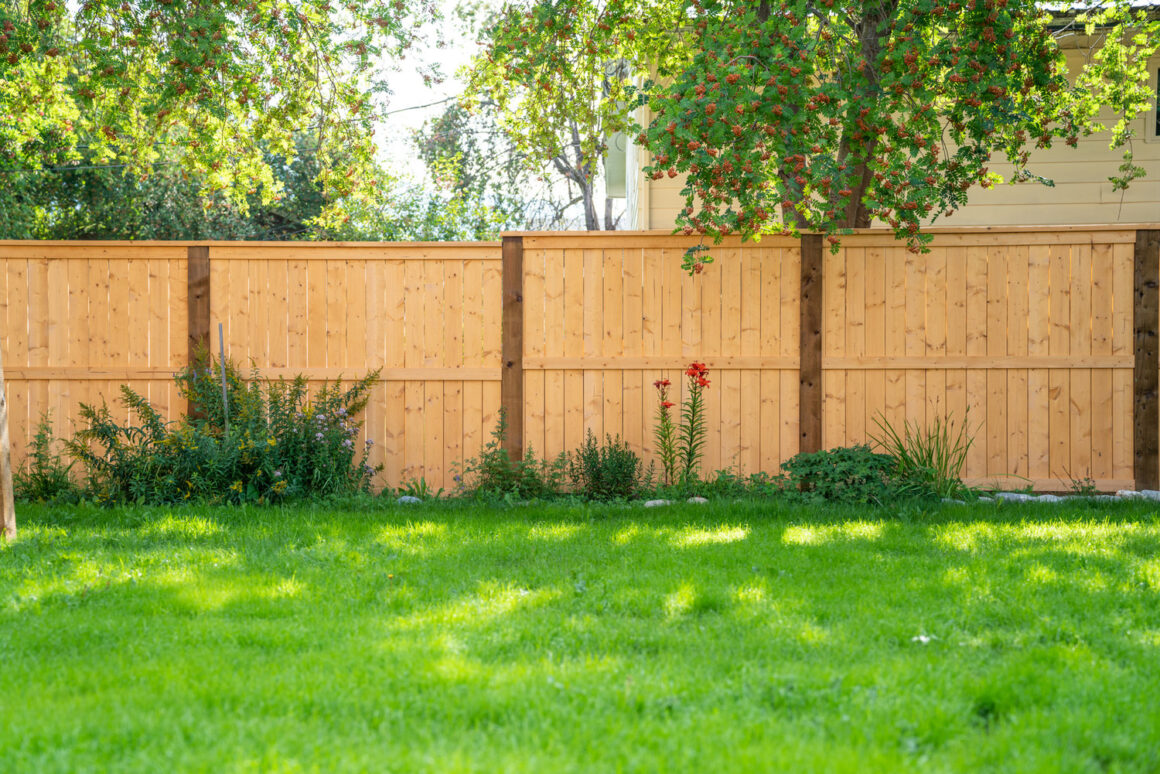 The following design ideas will help you boost the curb appeal of your home in Calgary:
Idea #1: Classic Picket Fence
The classic picket fence is a timeless design that adds charm and character to any home. This type of fence features evenly spaced vertical boards with pointed tops, creating an inviting and welcoming appearance. Picket fences can be made from wood or vinyl, offering flexibility in terms of materials and maintenance requirements. You can customise the height and spacing of the pickets to suit your preferences, and even add decorative elements such as finials or lattice panels to elevate the design.
Idea #2: Modern Horizontal Fence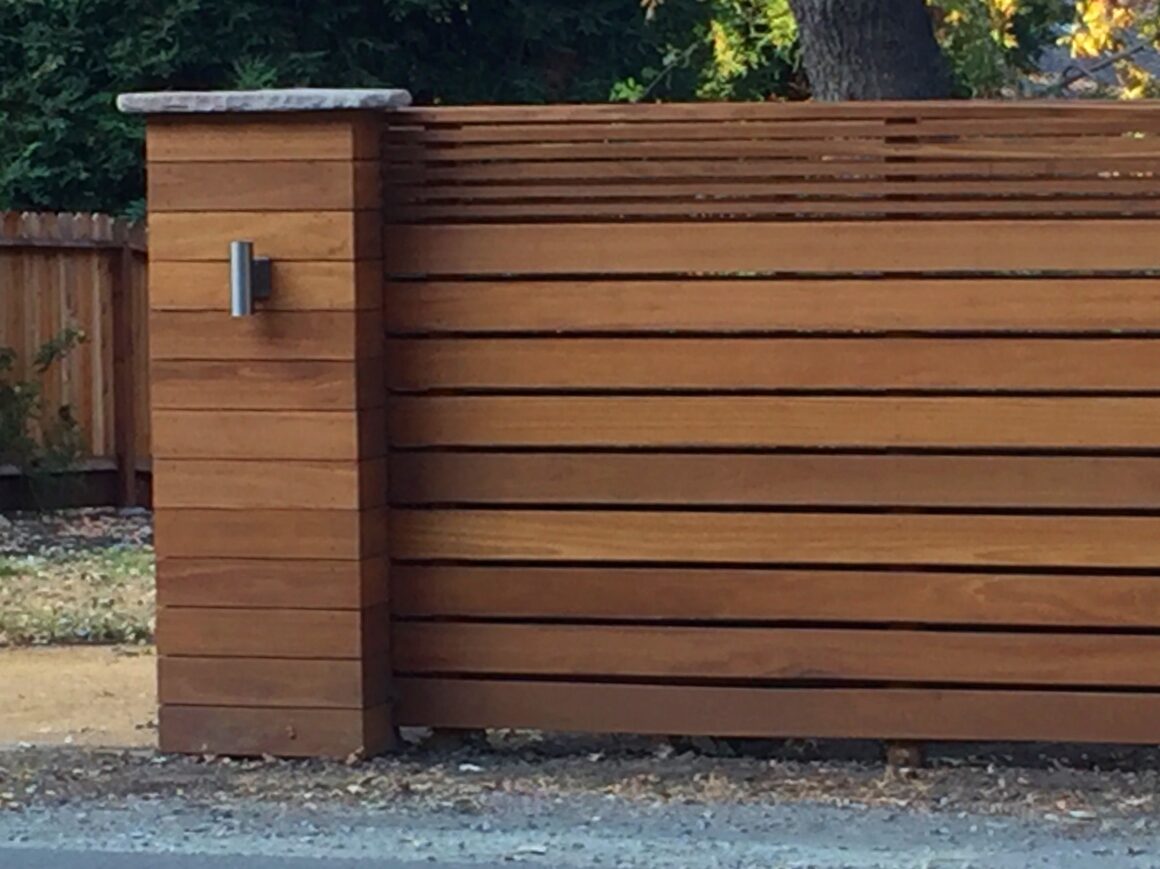 For a sleek and contemporary look, consider a horizontal fence design. Horizontal fences feature horizontal boards or slats that create a clean and minimalist appearance. This design adds a touch of modernity to your property while maintaining privacy and security. Materials like wood, composite, or metal can be used to achieve this stylish look. You can play with different board widths, spacing, and stain colours to create a custom design that complements your home's architecture and landscaping.
Idea #3: Lattice Panel Accents
Adding lattice panels as accents to your fence can bring a touch of elegance and visual interest. Lattice panels can be incorporated into various fence styles, such as privacy fences or picket fences. These panels create a sense of openness while still providing privacy. They also serve as a framework for climbing plants, allowing you to create a beautiful green wall that enhances your landscaping. Lattice panels are available in different patterns and materials, giving you the flexibility to choose a design that suits your taste.
Idea #4: Combination of Materials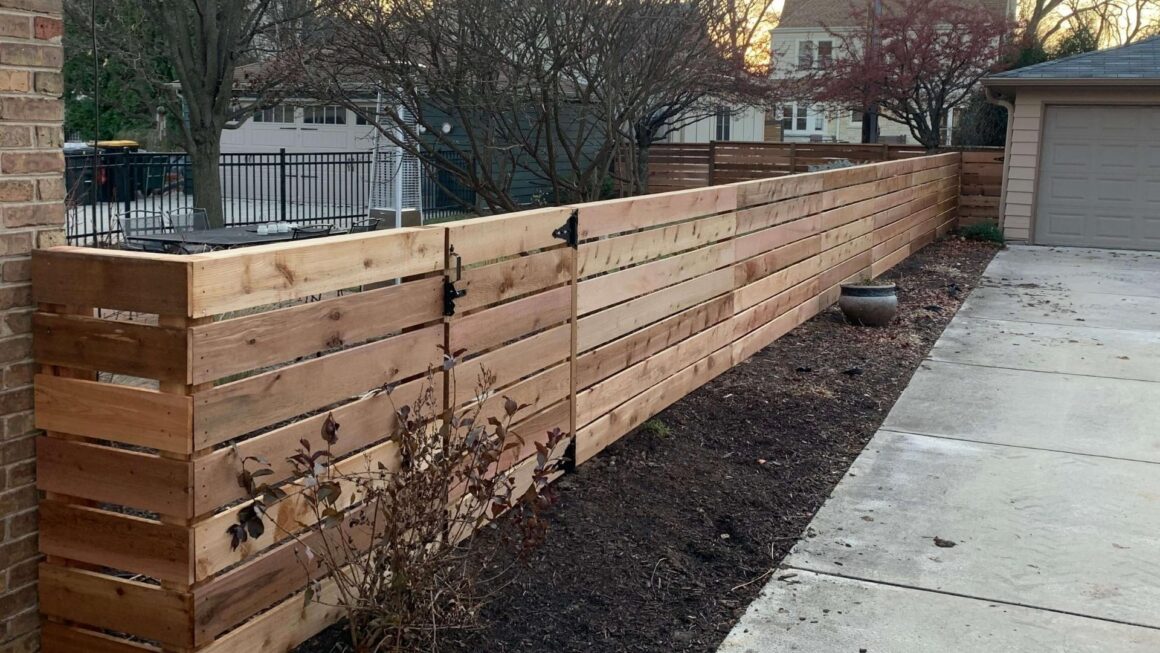 Creating a fence that combines different materials can add a unique and eye-catching element to your curb appeal. For instance, you can pair a stone or brick base with a wrought iron or aluminum fence. This combination of materials adds texture and visual interest to your fence, making it a standout feature. It allows you to incorporate the beauty of natural materials while still maintaining the functionality and durability of metal fencing.
Conclusion
Designing your fence with thought and creativity can significantly enhance the curb appeal of your Calgary home. By choosing the right fence design that complements your home's architecture and landscaping, you can create an inviting and visually appealing entrance that leaves a lasting impression. So, when considering fences in Calgary, remember to incorporate these design ideas and transform your property into a stunning showcase of your style and love for landscaping.