The term "modern" is often thrown around recklessly in today's discussions of architecture and interior design to describe any feature or décor that feels of the moment. In truth, "modern" describes an incredibly specific style that was pioneered at the beginning of the 20th century. If you are struggling to understand what truly constitutes modern design, you might take inspiration from the following outstanding historic homes (that are still lived in, today):
David and Gladys Wright House
Designed by Frank Lloyd Wright for his son, David, this circular home in the heart of Phoenix celebrates the distinctive beauty of this once-small southwest city through windows on all sides. The house uses bare concrete block, wood, and glass — and little else, highlighting the beauty and simplicity of materials.
The Hassrick Residence
A rare east-coast design from architect Richard Neutra, this Philadelphia house showcases the international style, a take on a modern design inspired by skyscrapers. The Hassrick Residence seems modest, with square rooms and flat ceilings, but the simplicity allows commanding modern features like a large fireplace, an open kitchen, and enormous sliding glass walls to stand out.
The Miller House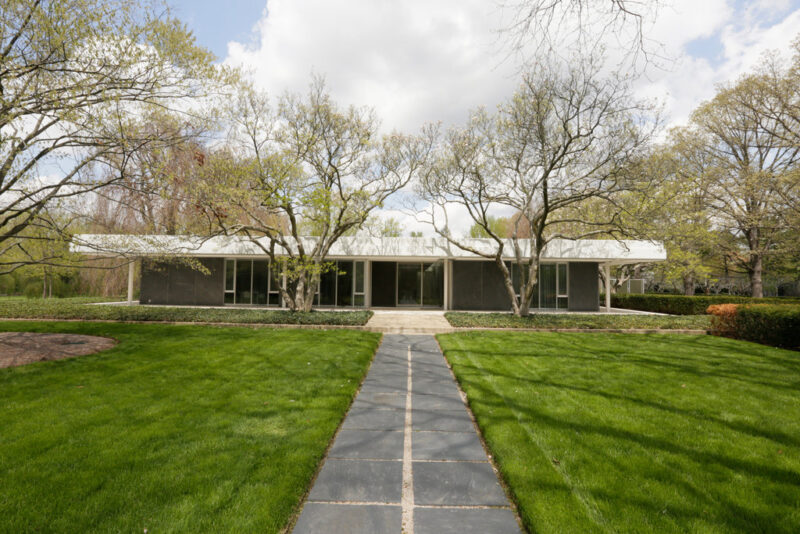 With architecture by Eero Saarinen and interiors by Alexander Girard, the Miller House is an amazing example of pure modern design — in Columbus, Indiana. Still, the property features one of the first and best examples of modern sunken spaces, with a sumptuous conversation pit encircled by cozy couches.
The Wiley House
Built during a period when the bold modern design was less popular than minimal midcentury styles, the Wily House is nonetheless an excellent example of modern architecture. Built by Philip Johnson as the second example of his glass pavilion style, this home both embraces and defies its natural surroundings with steel, glass, and concrete emerging from the lawn and forest.
The Roxy Roth Residence
A sculptural home by southern California's pioneering modern architect Rudolph Schindler, this residence utilizes unconventional and asymmetrical geometry to capture the abundant natural light of the beautiful California climate.
The Menkick House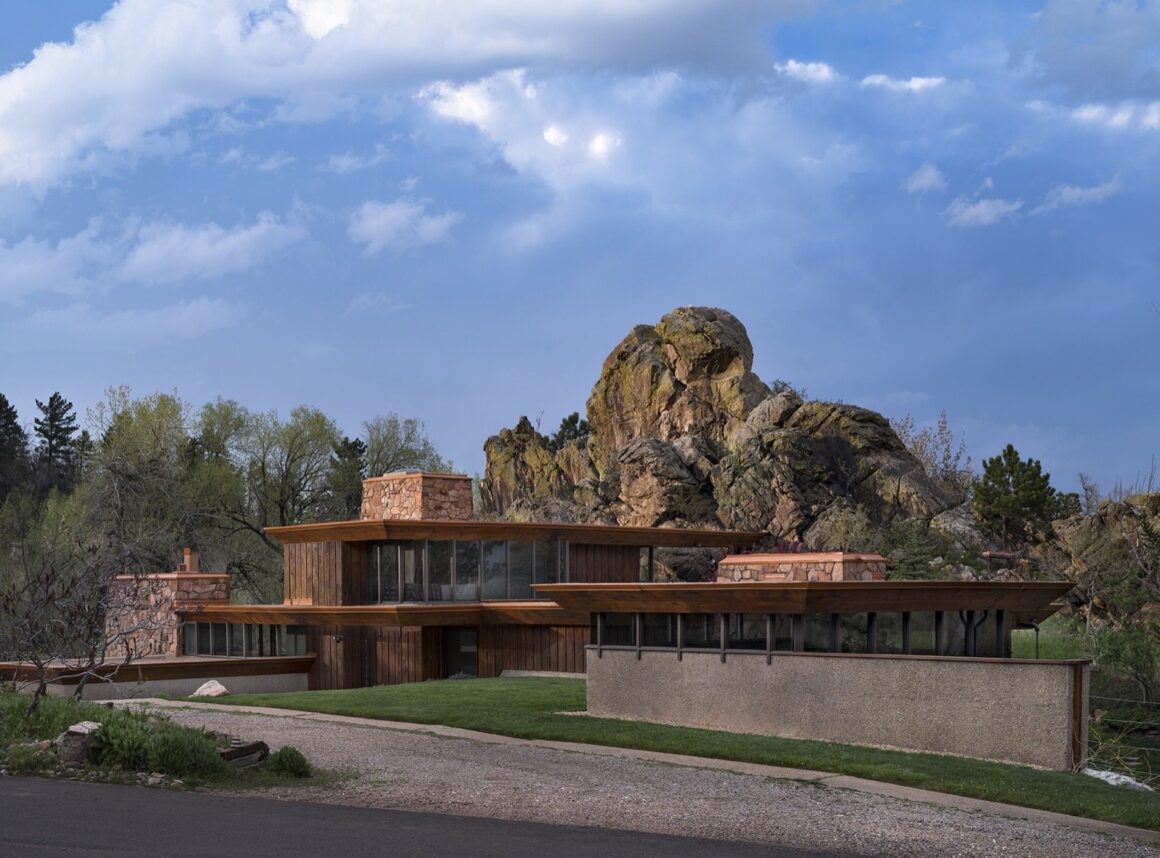 A sprawling compound — which can be rare amongst modern home designs — the Menkick House is over 5,780 square feet and integrates deep into one of the natural rock formations that give Boulder, Colorado its name. By relying on a color palette that also matches the surrounding landscape, designer Charles Haertling allows this home to both stand out and blend in.
The Garcia House
The Garcia House, designed by John Lautner, is one of the most underrated modern homes in the world. Featuring an ingenious arched design and perched on stilts in the Hollywood Hills, this home looks like a building created for a beautiful future that will never come.
El Rancho Vista Model Home
One of the first architects to understand the harsh beauty of Palm Springs, Donald Wexler pioneered the minimalist, steel houses that would come to define this valley. His model home stands as an untouched example of modern design in the California desert.
The McLucas House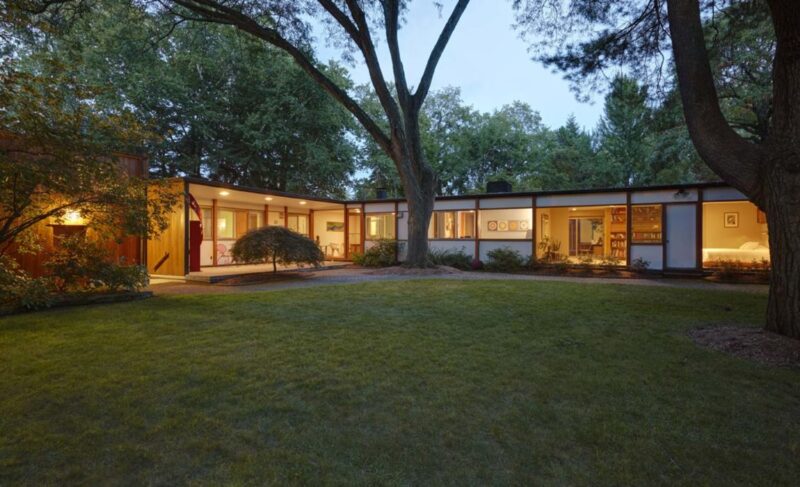 The last standing example of the designs of architect Alexander Girard — who initially made his name in textiles but dabbled in everything creative — this home shows how color can improve the modern style. With a mixture of natural materials, innovative geometry, and pops of bright paint, the McLucas House in Grosse Point Farms, Michigan is an outstanding treasure.
Case Study House #26
Commissioned by Arts & Architecture Magazine, the Case Study homes were designed and built by a number of America's greatest architects in the post-war period of 1945 and 1966. Intended to be inexpensive and replicable, these homes were to accommodate the housing boom across the U.S. Number 26, created by Beverley Thorne — the only female designer on this list — is the ultimate in modern design.
The Klein House
Modern design is less common in Europe, as the continent largely struggled during the period in which modern architecture was booming. Thus, the Klein House situated in Edinburgh, Scotland is a rare example of residential modern design across the pond. Appearing simple but with a complex, modular layout, this home is a striking and gorgeous example of modern architecture.
Modern design is a spectrum. You can install modern ceiling fans in your rooms to enjoy a touch of the streamlined, geometric aesthetic, or you can knock down your exterior walls and replace them with nature-loving glazing. Regardless, by viewing these examples of modern architecture, you should come to appreciate the true essence of modern design.