In the digital age, the ability to work from the comfort of one's home has become increasingly cherished. The well-designed home office, once seen as a supplementary luxury, has evolved into an essential component of modern living. At the heart of this space lies the quintessential piece of furniture: the desk. Selecting the perfect desk, along with its optimal placement, can dramatically influence your productivity and well-being.
Evaluate Your Space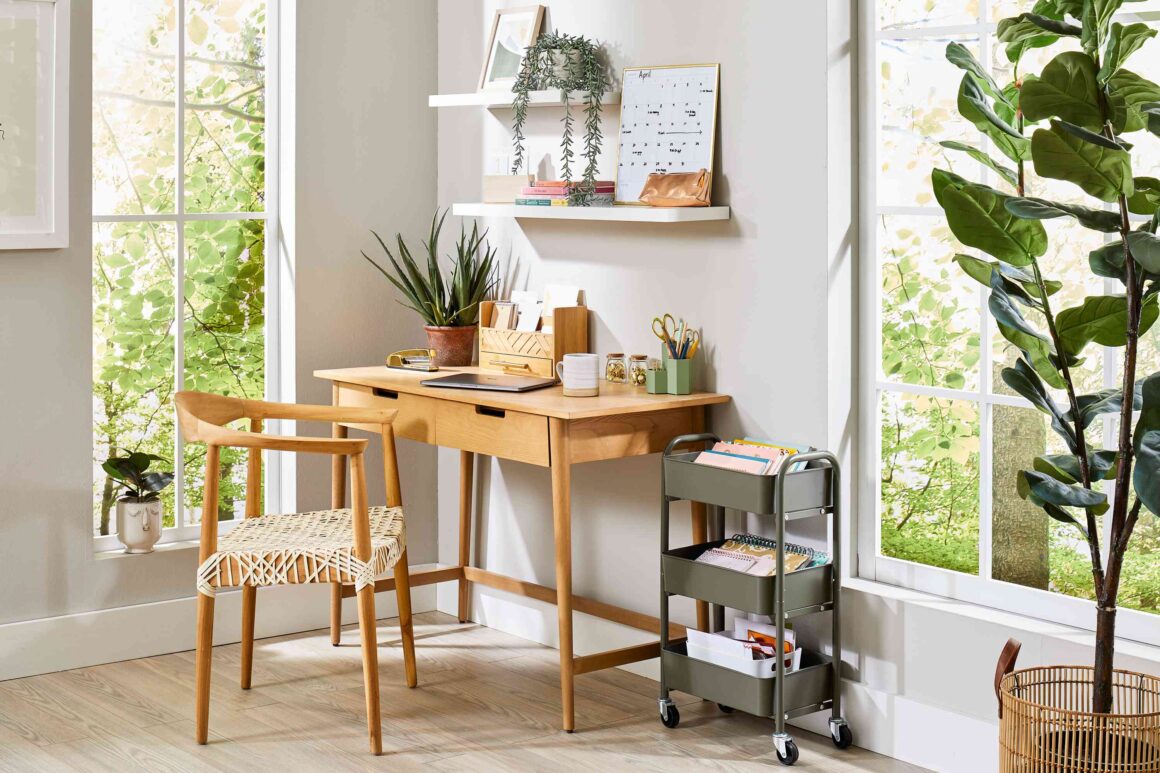 Before you're tantalized by the allure of intricate desk designs or modern features, take a pause. One of the foundational steps in desk selection is understanding the confines and potential of your available space.
Start by:
Measuring the Area: Whip out that tape measure. Determine the room's length, width, and height. This will give you a tangible boundary within which your desk needs to fit.
Layout Elements: Jot down the position of windows, doors, electrical outlets, and even heating vents. This will help you visualize potential placements and avoid future annoyances.
Spatial Interactions: Beyond just fitting the desk, think about how you'll move around it. Maybe you need space for a printer, a filing cabinet, or even just room to stretch during those midday breaks.
Determine Your Needs
Beyond the confines of walls and floors, the nature of your work will dramatically dictate the type of desk you need. Every profession, every job has its unique demands, and your desk should mirror those.
Desk Size: This isn't just about room dimensions but your work scope. Graphic designers might require expansive surfaces for their multiple monitors, while writers might need just enough for a laptop and a coffee mug.
Storage Requirements: Think about the amount of paperwork, books, or tools your work entails. If your job demands quick access to numerous files, a desk with integrated storage might be your ally.
Workspace Organization: Beyond the larger elements, consider the nitty-gritty. Where will you store stationery? Do you need in-built cable management, or will a simple organizer suffice? Regardless of your needs all of it can be found at https://ergohide.com/.
Ergonomic Considerations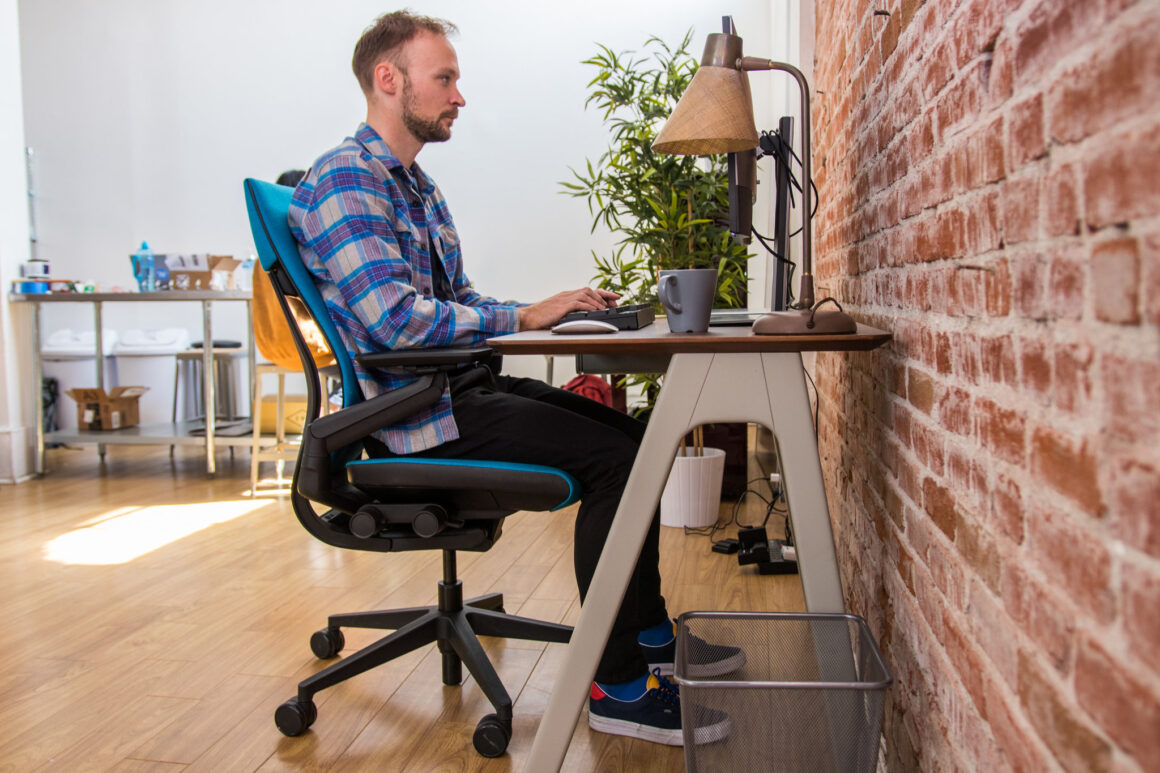 Hours, days, and eventually years of your life will be spent at this desk. The physical dynamics of this relationship cannot be overstressed. The science of ergonomics offers insights into how the design and placement of your desk can impact your physical health and work efficiency.
Desk Height: The ideal height would allow your elbows to make a 90-degree angle when typing. Too high or too low, and you might be nursing a sore arm or back.
Chair Dynamics: It's not just about the desk. How your chair interacts with it is vital. Your feet should be flat on the ground, with your knees at a 90-degree angle. This ensures minimal strain on your legs and back.
Leg Room: Ever thought about where your legs go? A desk should offer ample space underneath to stretch out, adjust, or even tuck in a footrest. Avoiding leg strain is just as crucial as caring for your back or arms.
Desk Materials and Styles
In the vast sea of desks available, material and style are the two major lighthouses guiding your choice. Each material has its charm, functionality, and of course, maintenance needs.
Wood: A classic choice, wooden desks exude warmth and tradition. Hardwoods like oak or walnut promise longevity but might pinch your pocket. On the other hand, softer woods or engineered wood options are budget-friendly but may not withstand the test of time as efficiently. Regular dusting and occasional polishing will keep them shining for years.
Metal: Sleek and modern, metal desks fit right into contemporary settings. Besides aesthetics, they promise sturdiness and are resistant to stains and spills. However, they can be cold to the touch, and sharp edges might be a concern. Pairing metal frames with glass or wooden tops can also be an appealing design approach.
Glass: Nothing spells sophistication like a glass desk. While they are incredibly stylish, maintenance can be high with smudges and fingerprints. Also, durability might be a concern, especially if you have a bustling household.
In terms of styles:
Traditional: These desks often have intricate designs, carved details, and sometimes come with a hutch. They're perfect if you're aiming for a stately, old-world charm in your home office.
Modern: Characterized by clean lines and minimalistic design, modern desks fit seamlessly into contemporary homes. They're often paired with metal or glass for that sleek look.
Standing Desks: With health in focus, standing desks have gained popularity. They allow you to alternate between sitting and standing, promoting better posture and reducing the risk of sedentary lifestyle ailments.
Budgeting for Your Desk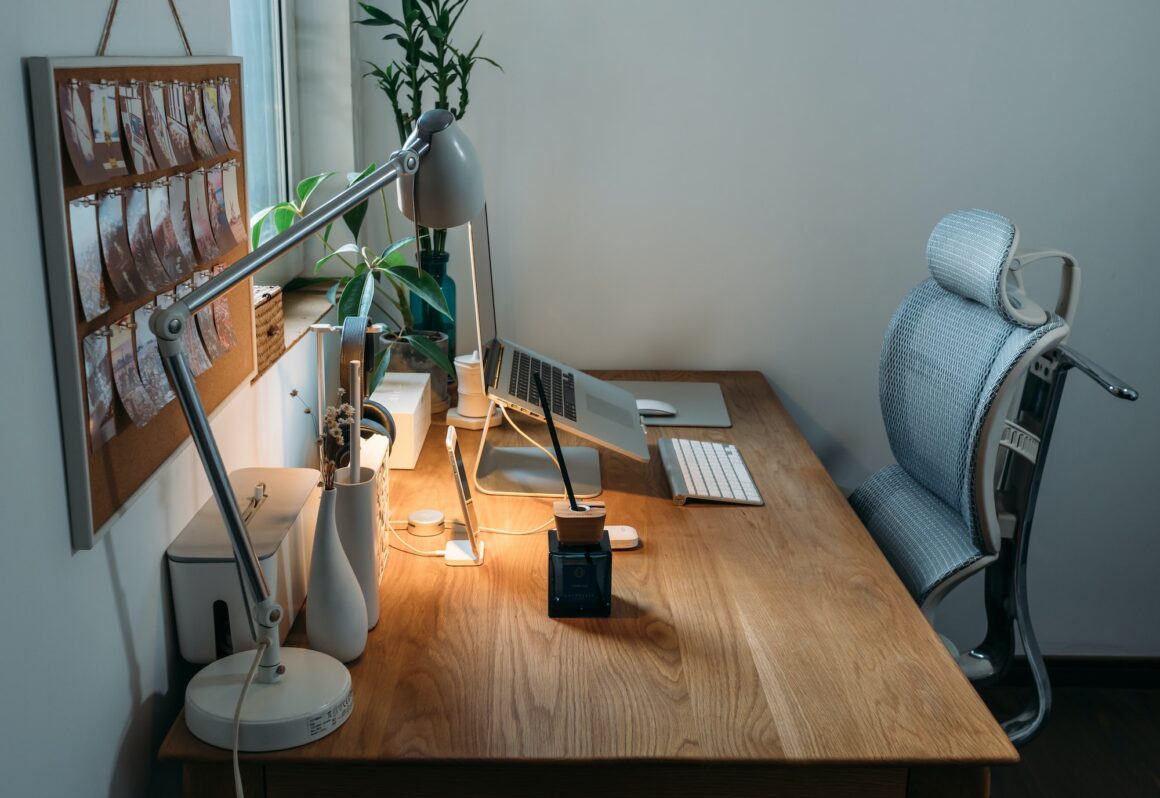 Dream desks can sometimes have nightmare price tags. Setting a clear and realistic budget can safeguard against overspending and ensure you get value for your money.
Cost Vs. Value: Don't just look at the price tag. Assess the longevity, durability, and utility of the desk against its cost. Sometimes, paying a bit more upfront can save costs in the long run.
Shop Smart: Sales, discounts, or even second-hand shops might have the perfect desk at a fraction of its original price. Don't hesitate to hunt for deals or even haggle.
DIY Options: If you're handy, consider building your desk. This allows customization and often proves cost-effective.
Desk Selection Tips
With all the aforementioned information in tow, selecting a desk can still be daunting. Here's a simple checklist to guide you:
Dimensions: Ensure it fits well within your space, with ample movement room.
Material: Weigh the pros and cons for longevity and maintenance.
Storage: Does it meet your professional needs?
Ergonomics: Will you be comfortable working on it for extended periods?
Aesthetics: Does it align with your personal style and room décor?
Lighting and Ergonomics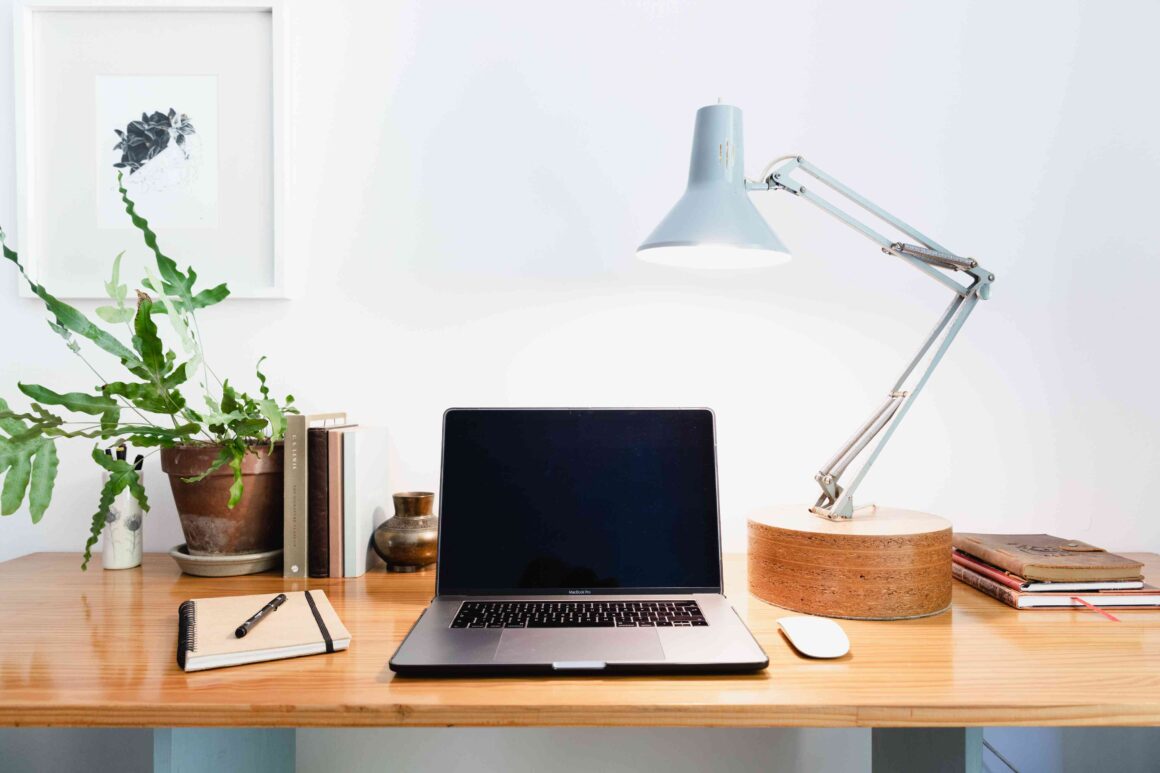 Proper lighting complements ergonomic design. A well-lit room reduces eye strain and boosts productivity. Consider:
Natural Light: Place your desk where you can benefit from daylight but be wary of direct sunlight causing glares.
Task Lighting: Invest in adjustable lamps for focused work.
Ambient Lighting: Soft background lights can reduce contrast and ease eye fatigue.
Conclusion
The right desk, positioned perfectly, can transform your work-from-home experience. It's not just about buying a piece of furniture, but investing in your productivity and health. Here's to creating an inspiring, efficient, and health-conscious workspace in the sanctuary of your home!