If you're looking to add wooden furniture to your home, you can't wrong with pine. Stylish yet affordable, pine furniture is a versatile option that works well in any room, from elegant bedroom wardrobes to rustic kitchen tables.
Of course, buying new furniture is a big investment for any home, so you want to make sure you're getting the best value for your money. Check out the buying guide below for all the info you need to know to find the best pine furniture for your home!
Benefits of Pine Furniture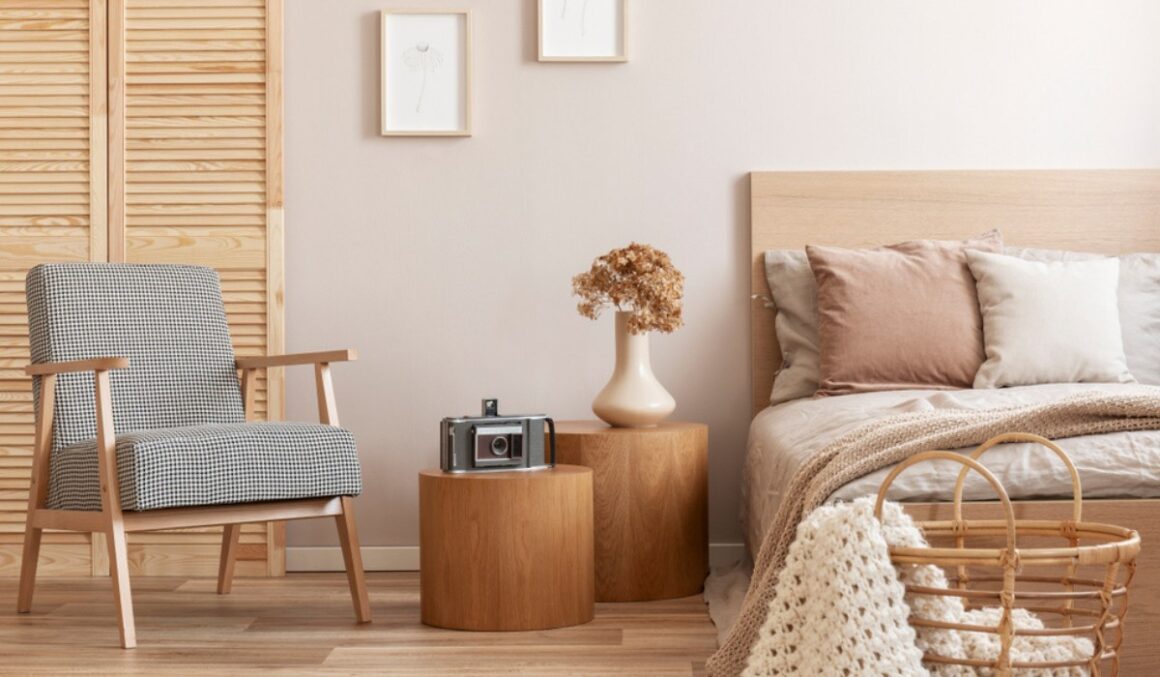 Pine furniture offers many benefits, making it one of the most popular choices for home furnishings in the UK. Here's some of the key advantages when buying pine furniture for your home:
Affordable
One of the most obvious benefits of pine furniture is its affordability. Pine trees are widely available, growing to full maturity in just a few years, making the material incredibly affordable, especially compared to other woods like oak.
While it's easy to assume that the lower cost also means lower quality, this simply isn't the case. Pine remains strong and durable even with an affordable price –it's affordable because pine wood is so plentiful!
So, if you're looking for quality wooden furniture for a cost-effective price, look no further than pine furniture.
Durable
As mentioned above, pine wood is incredibly durable. Although pine is a softwood, it's strong and durable enough to last for years, if not decades.
For instance, you'll find plenty of antique pine furniture here in the UK, many dating back to Victorian and Georgian eras!
Pine furniture is durable enough to handle all the wear and tear from daily life, being highly resistant to bumps, scratches, stains etc. Whether it's used in high traffic rooms like the kitchen or kid's furniture, pine is guaranteed to last.
Versatile
Pine furniture is exceptionally versatile. The straight grain of natural pine fits perfectly with any interior design, while the consistent texture means you can easily paint or stain the wood for the desired finish.
The versatility of pine furniture also improves its longevity. If you're bored with the appearance of pine furniture, it's easy to create a new style with a new coat of paint or varnish!
Furthermore, there are several types of pinewood available, each one offering a unique tone and texture, making it easy to find the right piece for your home design.
Low Maintenance
Another great advantage of pine furniture is that it only needs minimal maintenance.
For example, you can easily clean a varnished pine table with soapy water and a cloth! You can also use specialist wood cleaners if preferred, but in most cases soap and water works fine.
Unvarnished pine requires slightly more care when cleaning, although it's still quick and easy. You just need to avoid using too much water when cleaning the surface – it couldn't be easier to maintain!
You should also treat your pine once or twice a year to keep it top condition. Simply treat varnished pine with a wax or unvarnished pine with an oil to provide lasting protection.
With some minor maintenance, expect your pine furniture to last for decades, further increasing your value for money!
Lightweight
As a softwood, pine furniture is lightweight, making it easy to move around your home.
Being able to easily move wooden furniture is a huge bonus when it comes to rearrange furniture. Even larger pieces like bed frames and wardrobes won't be too difficult to move throughout the property, allowing you to effortlessly adjust your furniture as needed.
Best Types of Pine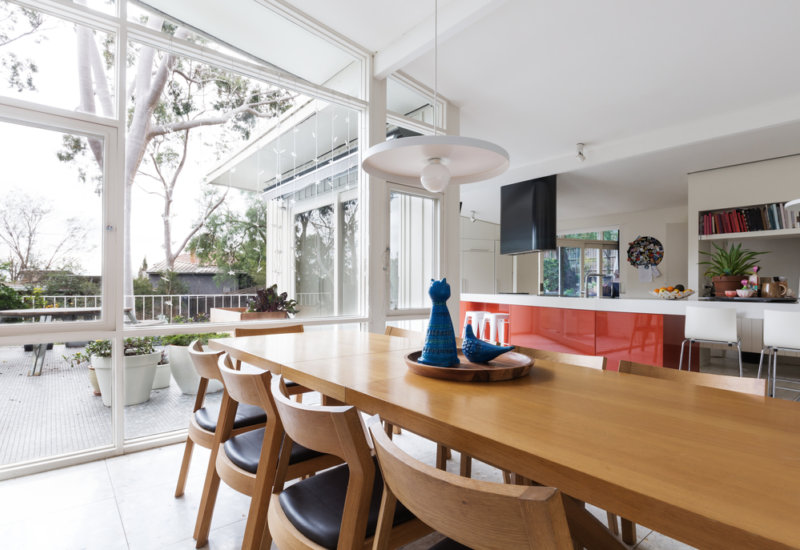 There are many species of pine tree, each one producing different properties for the timber.
So, it helps to understand the different types of pine so that you know what to expect from their timber. Here's a quick overview of some of the most popular types of pine used for furniture in the UK:
White Pine
There are serval white pine species worldwide, with eastern white pine being the most common in Europe.
As the name suggests, white pine has a pale white tone that gives it a distinct appearance. Popular for children's furniture, white pine is more expensive due to its longer growth period, although it's also one of the most durable types of pine.
If you're looking for a beautiful pale pinewood with maximum durability, white pine is a great choice.
Red Pine
Red pine, also called Scandinavian red pine, has a beautiful blend of dark and light-coloured stripes running through the timber. These contrasting colours produce a striking finish when left natural, but are also great when stained or painted.
Because red pine was widely used during the Victorian era, it's typically associated with traditional décor, with most antique pine furniture produced with this type of pinewood.
Yellow Pine
Yellow pine remains one of the most-used pinewoods for furniture. As one of the fastest growing pine trees, yellow pine is low-cost, while its softer density makes manufacturing furniture quick and easy.
The soft yellow tone and large knots give yellow pine a beautiful natural finish, while it also looks great when stained or painted. If you're after the best value pinewood with an attractive finish, yellow pine is a good option.
Things to Consider When Buying Pine Furniture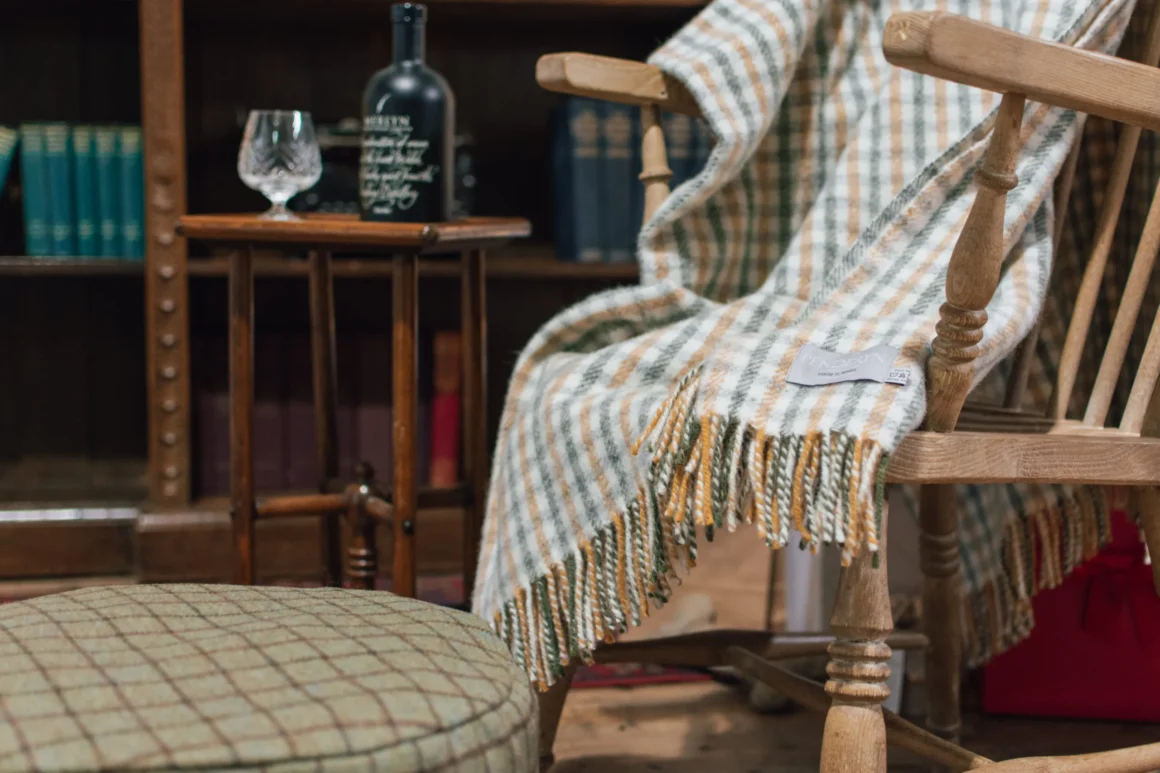 Budget
Pine furniture is known for its affordability, but the prices can vary depending on fact like type of pine, furniture size, and whether it's made to measure.
For example, if you're on a tight budget, consider buying a new piece of furniture made from yellow pine. This type of material is affordable and durable while offering great value for money.
Size
Always consider the of pine furniture before you buy a piece for your home. You should measure the space where the furniture is going, making sure there is enough room available for a proper fit. When pine furniture doesn't fit a space properly, it will detract from the overall style of the room.
So, if you find a piece of furniture you like, make sure to double check the dimensions to ensure there is enough space for it in your home!
Storage Space
When buying new furniture, it helps to consider the storage space each piece offers to ensure you get the right balance of style and function.
For instance, if you're buying a chest of drawers, do you need enough space for one person or two? Are you looking to declutter in a large space such as the living room? Then consider a large cupboard with multiple compartments!
Pine furniture is incredibly versatile, with pieces offering plenty of storage solutions while adding a beautiful aesthetic to each room. Make sure to think about how much storage you want to ensure you choose the right piece for your needs!
Conclusion
Stylish, affordable, and versatile – it's easy to see why pine furniture is so popular in the UK!
With so great pieces of pinewood furniture available, it's easy to find the furnishing for your design goals and budget. Pine Finders is a leading provider of antique and made to measure pine furniture, offering high quality products for affordable prices.