Are you ready to turn your home into an eco-friendly oasis? Making sustainable choices for your living space is not only beneficial for the planet but also for your own well-being.
Luckily, there are numerous innovative solutions available that can help you minimize your environmental impact and create a comfortable, stylish, and eco-friendly home. Let's dive into the top 9 innovations that will transform your house into a sustainable haven.
Smart Home Automation
Say goodbye to energy waste and hello to smart home automation! By integrating smart technologies into your home, you can optimize your energy consumption with ease.
Imagine being able to control your lighting, heating, and cooling systems with a tap on your smartphone or a simple voice command. Smart thermostats, for instance, allow you to program and monitor your home's temperature, ensuring energy is used efficiently and saving you money on your utility bills.
Not only does smart home automation provide convenience, but it also helps reduce your carbon footprint. With intelligent lighting controls, you can ensure that lights are turned off when not in use and adjust their brightness to suit your needs.
Solar Power Generation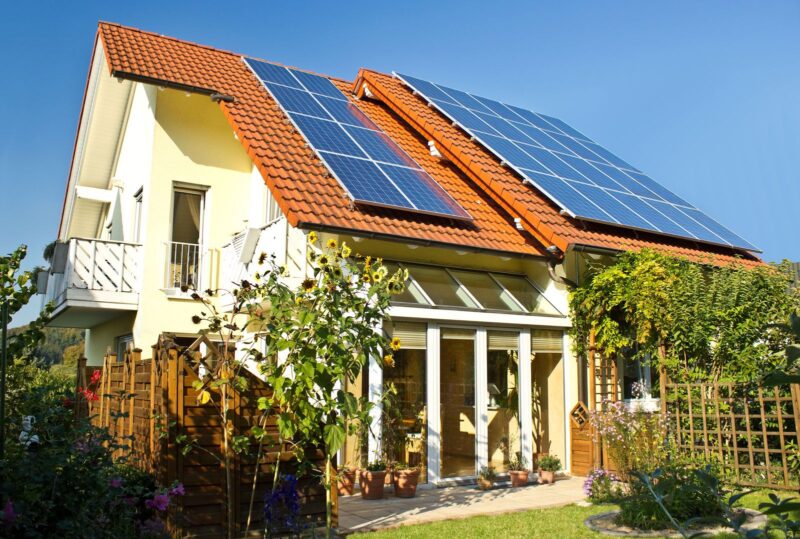 Harnessing the power of the sun has never been easier. By installing solar panels on your rooftop, you can generate your own clean and renewable energy.
These panels convert sunlight into electricity, which can power your home's appliances and lighting. Not only does this reduce your dependence on the grid, but it also helps combat climate change by reducing greenhouse gas emissions.
Additionally, some solar systems come with energy storage options, allowing you to store excess energy for use during cloudy days or at night.
Solar battery prices have significantly decreased in recent years due to advancements in technology and increased market competition. This makes it more affordable for homeowners to invest in solar power generation.
Smart Water Systems
Every drop counts when it comes to water conservation. By implementing smart water systems, you can effectively manage your water usage and minimize waste. Smart water meters provide real-time data on your water consumption, allowing you to identify any leaks or areas where water is being wasted.
You can even set up automated irrigation controls that optimize your watering schedule, ensuring your garden gets just the right amount of hydration. With these innovations, you'll not only save water but also reduce your water bills.
Water scarcity is a global issue, and by embracing smart water systems, you're taking a proactive step in conserving this precious resource.
Rainwater Harvesting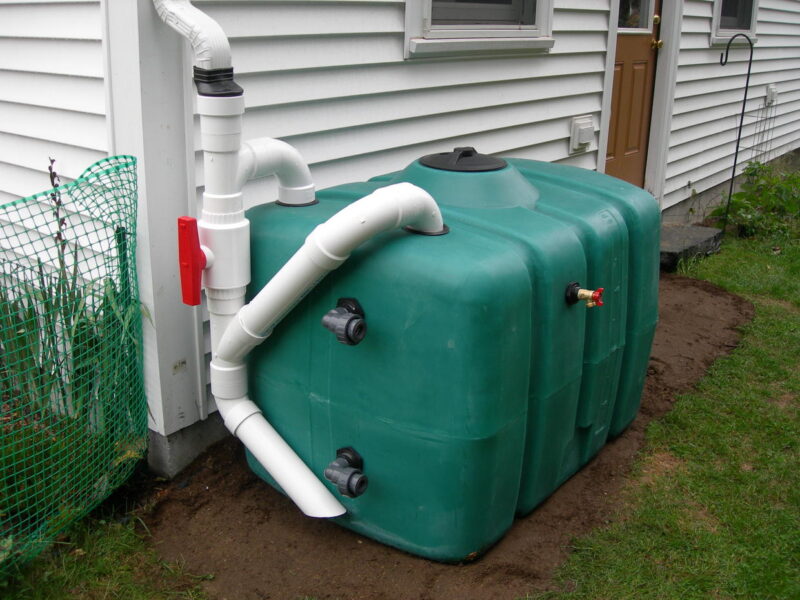 Why rely solely on municipal water supply when you have a natural resource right above your head?
Rainwater harvesting is a brilliant way to collect and utilize rainwater for various household purposes. By installing a system to collect rainwater from your rooftop and storing it in tanks, you can use this water for watering plants, cleaning, or even flushing toilets.
It's a simple yet effective way to reduce your dependence on the municipal water supply and conserve precious resources.
Smart Waste Management
Managing waste efficiently is a key aspect of sustainable living. Smart waste management systems can help you optimize waste collection and minimize environmental impact.
Smart bins equipped with sensors can detect the fill level of the bin, enabling waste management services to plan efficient collection routes, reducing fuel consumption and emissions. By utilizing these technologies and practicing responsible waste segregation, you'll contribute to a cleaner environment and promote a circular economy.
Smart waste management goes beyond just efficient collection. It also encourages recycling and proper disposal of waste. Many smart bins have separate compartments for different types of waste, making it easier for you to sort and recycle materials.
Some systems even provide real-time feedback on your waste disposal habits, encouraging you to reduce waste and recycle more.
Upcycling and Repurposing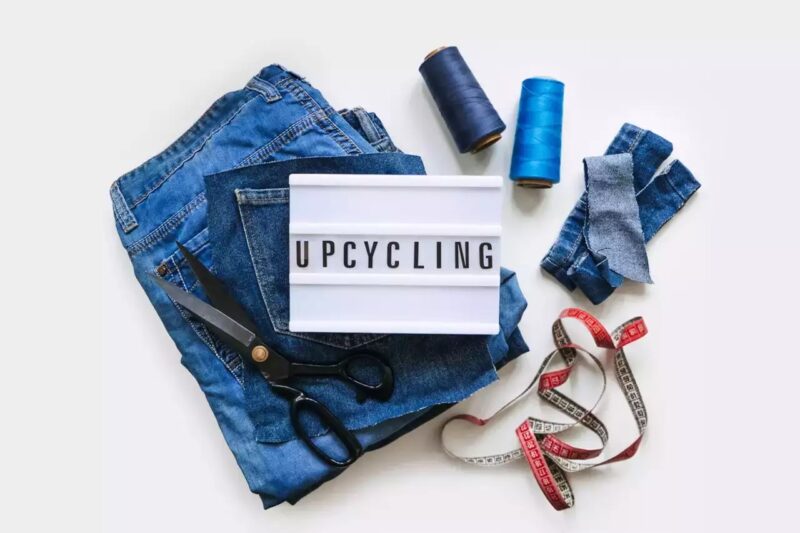 Get creative and breathe new life into old items through upcycling and repurposing. Instead of tossing out old furniture or decor, think about how you can give them a second chance.
Transform that worn-out dresser into a unique storage piece or repurpose mason jars as stylish candle holders. The possibilities are endless!
Upcycling not only reduces waste but also adds a personal touch and a sense of pride to your home. So let your imagination run wild and let sustainability and creativity go hand in hand.
Upcycling and repurposing are all about finding new uses for items that might otherwise be discarded. It's a great way to express your creativity and showcase your unique style.
LED Lighting
Brighten up your home while saving energy by switching to LED lighting. LED bulbs are highly energy-efficient, consuming significantly less electricity than traditional incandescent bulbs. Not only do they last longer, but they also come in a variety of shapes, sizes, and colors to suit any room in your home.
LED lights are also more durable and resistant to shock, making them perfect for households with children or pets. With their long lifespan, you'll spend less time and money on frequent bulb replacements.
Energy-Efficient Appliances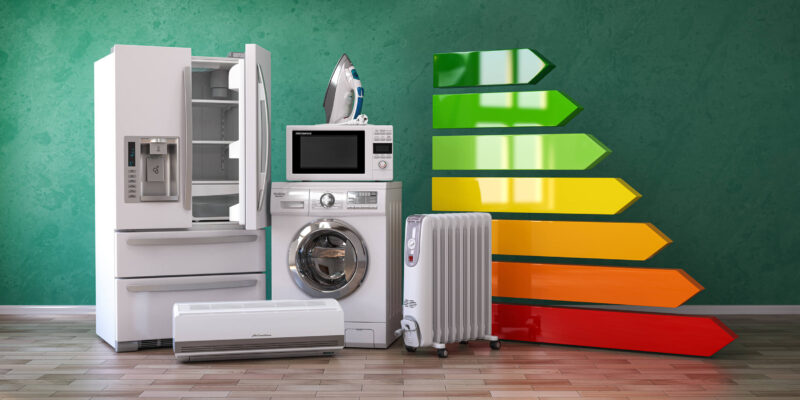 When it comes to sustainable living, choosing energy-efficient appliances is a no-brainer. Modern appliances are designed to minimize energy consumption while still delivering top-notch performance.
Look for appliances with high energy ratings, such as Energy Star certified products, which meet strict efficiency standards.
Energy-efficient appliances, such as refrigerators, washing machines, and dishwashers, use less electricity and water compared to their conventional counterparts. They are equipped with advanced features like smart sensors, efficient motors, and optimized cooling systems, which help conserve resources without sacrificing functionality.
Passive Design and Insulation
Passive design is all about using the natural elements around your home to reduce the need for excessive heating, cooling, and lighting. Insulation is a key player in this game.
Have you heard of double-glazed windows? They have two panes of glass with an insulating gap in between, keeping your home cool in summer and warm in winter.
And don't forget about wall insulation! By properly insulating your walls, you can say goodbye to those chilly drafts and enjoy a comfortable temperature year-round.
Another stylish option to consider is the installation of plantation shutters. These elegant window coverings not only add a touch of charm and sophistication to your home but also provide additional insulation and light control. With adjustable louvers, plantation shutters allow you to regulate the amount of natural light entering your space while enhancing its energy efficiency.
Closing Thoughts
Remember, each small step towards sustainability counts. Start with one innovation at a time and gradually incorporate more sustainable practices into your daily life. By doing so, you'll not only create a more environmentally friendly home but also inspire others to join the movement towards a greener and more sustainable future.