Picture this: a lush, green lawn that's the envy of your neighborhood. If you're a homeowner, you've probably dreamt about it. But let's face it, maintaining a beautiful lawn isn't always a walk in the park. Whether you're dealing with bare patches, erosion, or starting from scratch, hydroseeding might just be the magic solution you've been looking for.
In this comprehensive guide, we're going to demystify hydroseeding – what it is, how it works, why it's awesome, and what you should know before giving it a shot.
What's the Deal with Hydroseeding?
Hydroseeding in a Nutshell
Hydroseeding, also known as hydraulic mulch seeding, is like a turbocharged way to plant grass seeds on your lawn. Imagine a mix of grass seeds, water, fertilizer, mulch, and some secret sauce (okay, maybe not secret) all sprayed evenly on your bare patch of land.
This mix becomes a powerful cocktail that promotes quick seed growth and turns your barren land into a green paradise. Hydroseeding in Portland is becoming increasingly popular.
A Little Hydroseeding History
Hydroseeding isn't some newfangled invention. It's been around since the mid-20th century, originally used to stop soil from running away on construction sites and slopes. Over time, folks realized it's not just great for erosion control but also for creating fantastic lawns.
Hydroseeding Unleashed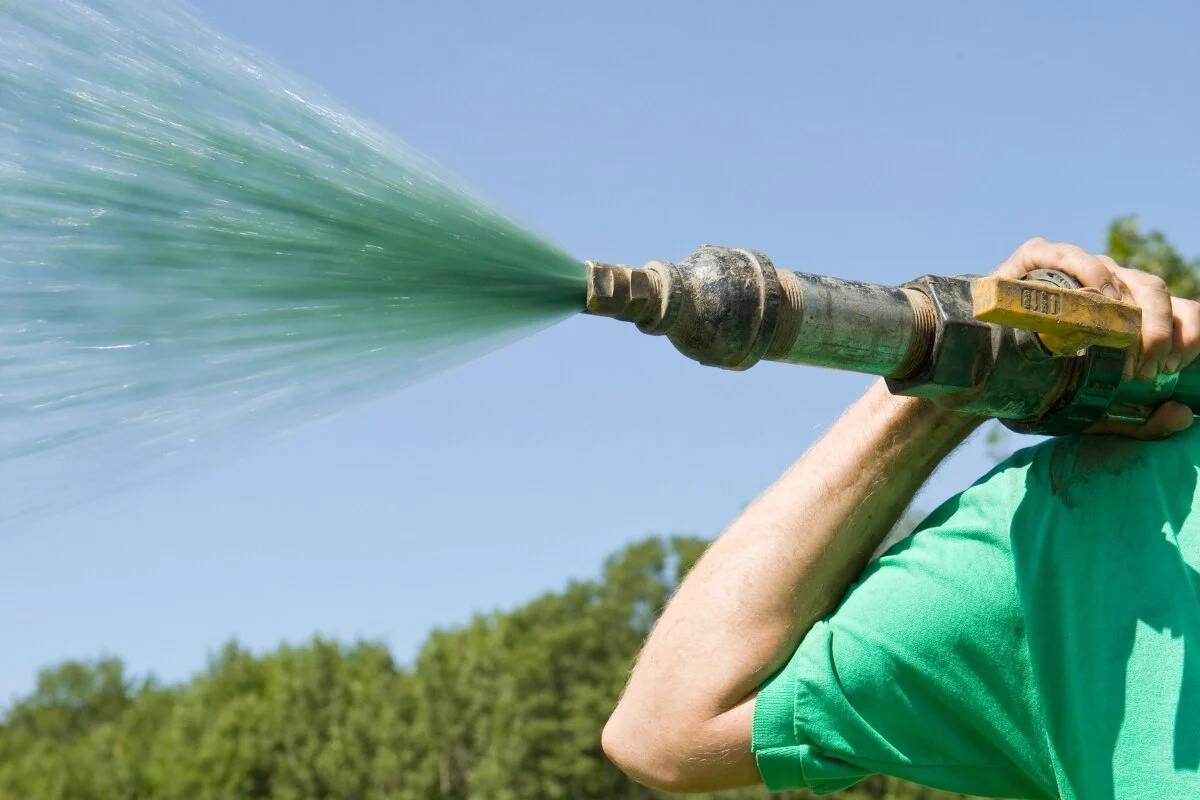 Picking the Right Grass Party
First things first, you've got to choose the right grass seeds. Your pick will depend on where you live, your soil type, and the kind of grass you fancy. Your choices might include Kentucky bluegrass, fescue, ryegrass, or Bermuda grass. Not sure? Chat with a local expert for some pro advice.
Prepping the Battlefield
Before you unleash the hydroseeding magic, you need to prep your land. Get rid of debris, rocks, and anything that doesn't belong. Your soil might need some love too – tilling or aerating it can make it more seed-friendly.
The Hydroseed Smoothie
The heart of hydroseeding is the mix – the hydroseed smoothie, if you will. It's made up of:
Grass seeds ─ Your future lawn.
Water ─ The mixer for all these ingredients.
Fertilizer ─ A boost of nutrients for the baby grass.
Mulch ─ The cozy blanket that keeps things moist and safe.
You can even toss in some extras, like tackifiers to help it stick or soil conditioners for a soil makeover.
The Spray-Down
Now, it's showtime. The hydroseed mix gets sprayed evenly on your land using special gear. Think of it as a lawn sprinkler on steroids. The operator makes sure it's all nicely spread out.
Germination and Lawn Fiesta
After the hydroseeding party, your grass seeds will start sprouting within a couple of weeks, depending on the weather. Water it right and don't trample on it. Follow any care instructions you get from the pros.
Why Hydroseeding Rocks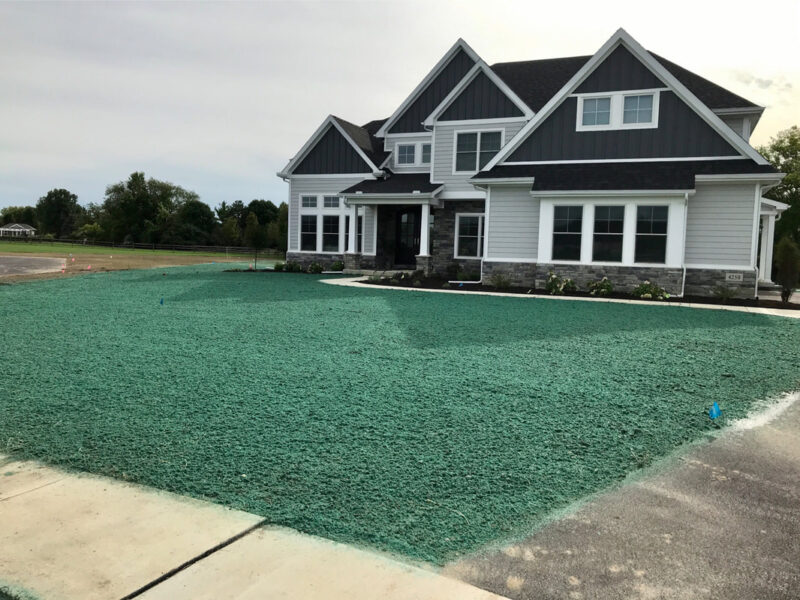 Speedy Growth
Hydroseeding is like the fast lane to a green lawn. Thanks to that protective mulch layer, your seeds get the perfect conditions to sprout quickly. Say goodbye to the waiting game!
No More Bald Patches
With hydroseeding, you can kiss goodbye to those unsightly bald patches on your lawn. The even distribution means every spot gets a chance to shine.
Bye-Bye Erosion Woes
Originally designed for erosion control, hydroseeding is a champion at preventing soil erosion on slopes and construction sites. That means less mess and runoff.
Tailored for You
Hydroseeding lets you customize your seed mix. Whether you have sandy soil or face blistering summers, there's a grass type that'll thrive in your neck of the woods.
Pocket-Friendly
Compared to laying sod, hydroseeding is often kinder to your wallet. It's less labor-intensive and uses fewer materials, which means more savings for you.
Weed-Busting Bonus
The mulch layer in hydroseeding doesn't just help your grass; it's also a weed warrior. It suppresses those pesky weeds, giving your chosen grass species the upper hand.
Before You Dive In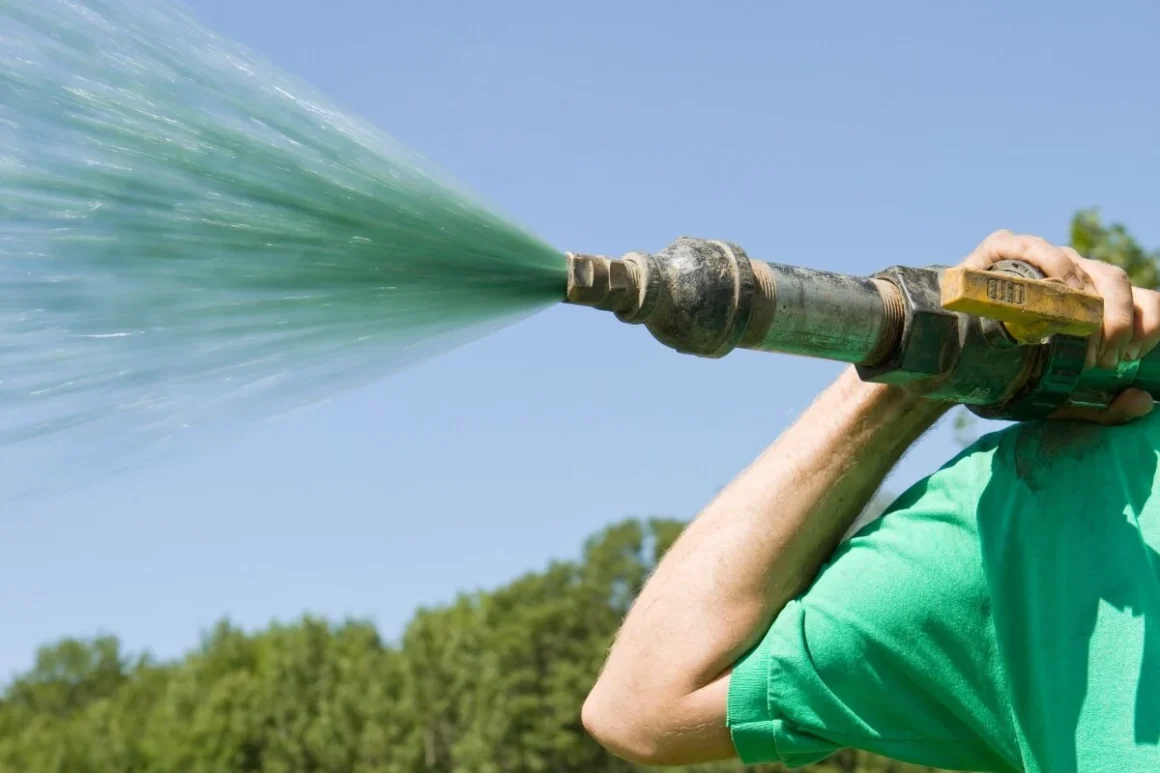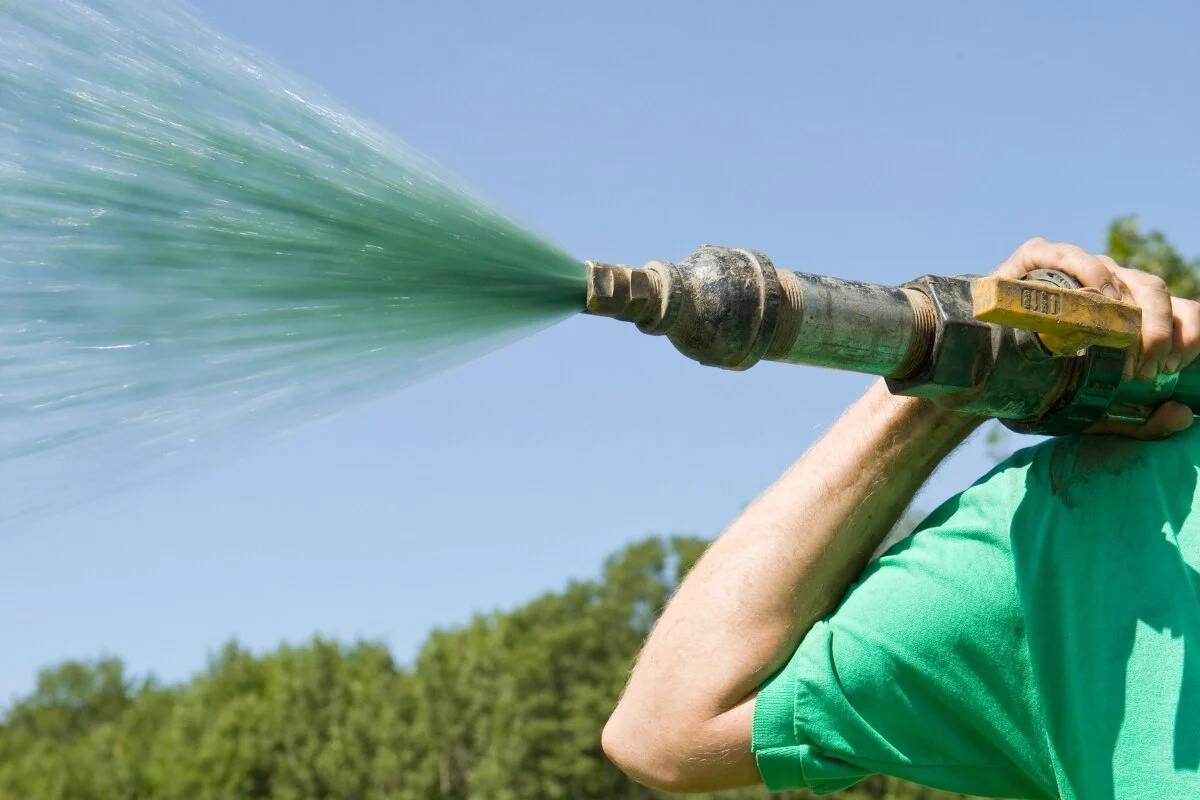 Pro or DIY?
Sure, you can find DIY hydroseeding kits, but for bigger projects or tricky situations, it's wise to call in the pros. They know their stuff and have the gear to make it work. They'll also guide you on seed types and add-ons.
Timing is Everything
Timing matters. Hydroseeding usually happens in late summer or early fall when the soil is warm and moist. But in milder climates, spring or early summer can work too.
TLC Required
To make your hydro seeded lawn thrive, stick to the watering schedule provided by the experts. Don't mow until the grass is tall enough, and keep up with fertilizing and weeding as needed.
Being Eco-Friendly
Hydroseeding is generally eco-friendly due to its erosion control perks and reduced water use compared to sodding. Go the extra mile by using eco-friendly seed mixes and mulch materials.
Wrapping It Up
Hydroseeding is like a superhero for your lawn – it's fast, effective, and eco-friendly. Whether you're fixing problem spots, starting from scratch, or battling erosion, hydroseeding might just be your green ticket to a lush and thriving lawn.
Want the best results? Chat with the local experts or pros. They'll help you pick the right seeds, get the mix just perfect, and make sure your lawn turns heads in no time. Say goodbye to bare patches and hello to your dream lawn!