Closet sliding doors have swiftly risen in popularity, evolving from mere functional elements to design statements that transform living spaces. In our fast-paced modern world, space has become a precious commodity. With apartments shrinking and families expanding, efficient space utilization is not just desirable—it's essential.
For many, the closet is the unsung hero of the home, silently storing our possessions while attempting to remain inconspicuous. Traditionally, the challenge has been to maximize the storage potential without infringing on the room's precious square footage. Enter: closet sliding doors. They offer a solution that pairs functionality with aesthetics, infusing rooms with a contemporary feel while saving vital space.
Advantages of Closet Sliding Doors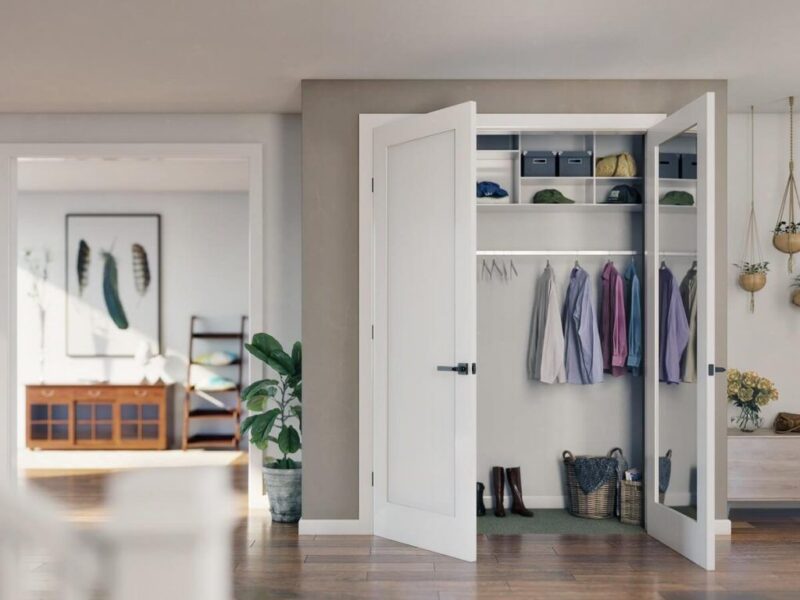 Sliding doors aren't just space-savers; they're style enhancers too. Space-saving is an obvious advantage. Unlike hinged ones, sliding doors don't require additional room to open, making the space in front of the closet usable for furniture or walking. Aesthetically, they bring a sleek, modern flair to a room, eliminating the visual disruption of the swing paths.
Furthermore, functional advantages abound. Sliding doors allow easy access to closet contents, and with the right materials, can enhance lighting, provide privacy, and even serve as a full-length mirror. Indeed, they merge practicality with elegance, providing homeowners with the best of both worlds.
Types of Closet Sliding Doors
Variety is the spice of life, and when it comes to closet sliding doors, the options are boundless. From the reflective sheen of mirrored doors that not only provide functionality but visually enlarge a room, to the delicate elegance of frosted glass which offers a subtle blend of transparency and privacy. Then there's the timeless and organic touch of wooden sliding types, embodying natural warmth and serenity. Considering the vast array of materials, finishes, and styles available in today's market, it's evident that there's a perfectly tailored sliding door for every individual's taste and home décor requirement.
Mirrored Sliding Doors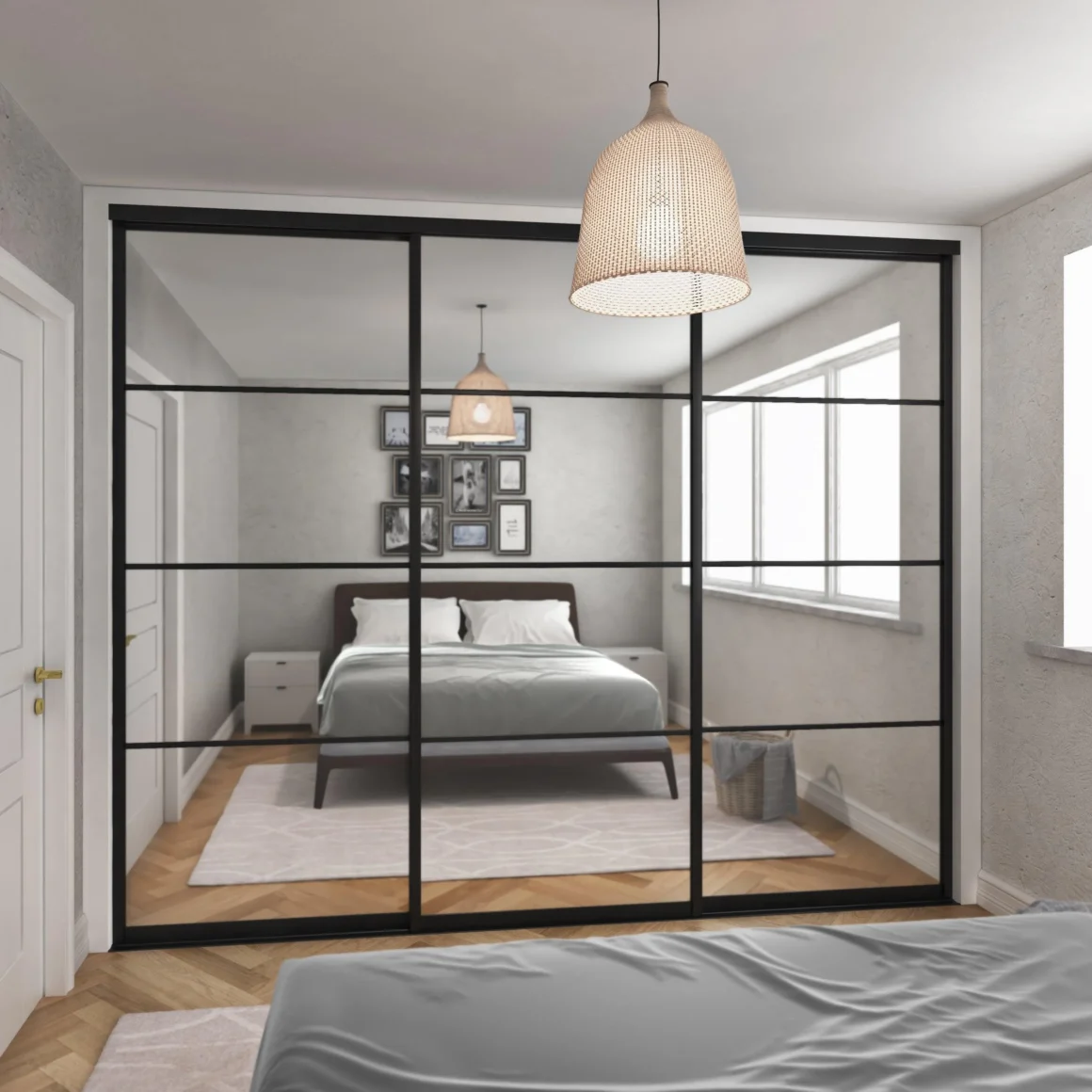 Mirrored doors elevate a closet from mere storage to a design centerpiece. Besides serving as a full-length mirror – a boon for fashion-conscious individuals keen on outfit checks – they work their magic in space enhancement. They ingeniously create an illusion of space by reflecting both natural and artificial light, making even compact rooms feel more expansive. Their reflective properties render spaces both larger and brighter. Moreover, by integrating the mirror into the product itself, they cleverly eliminate the necessity for a separate wall or floor mirror, thereby maximizing available living space.
Glass Sliding Doors
Glass, renowned for its gleaming transparency, instantly adds a dose of sophistication and modernity to rooms. Frosted or tinted glass doors present a customizable advantage, letting homeowners determine the degree of visibility they're comfortable with. Whether one wishes to tastefully showcase their curated wardrobe collection or maintain an aura of mystery, these glass options cater to all. This flexibility makes them a top choice for those who oscillate between proudly displaying their wardrobe and those seeking a blend of functionality and high-end design.
Wooden Sliding Doors
Wood, as a material, carries an innate, earthy charm. For homeowners aiming to bring a piece of nature within their interiors, wooden sliding doors hit the mark. From the raw, rustic allure of knotted pine that exudes a cozy cabin vibe, to the stately and refined elegance of mahogany or oak, wood provides a spectrum of styles. Its adaptability ensures that, depending on the chosen finish and design, wooden types can seamlessly fit into a modern minimalist home or a house that resonates with traditional, classic elements.
Customization and Design Options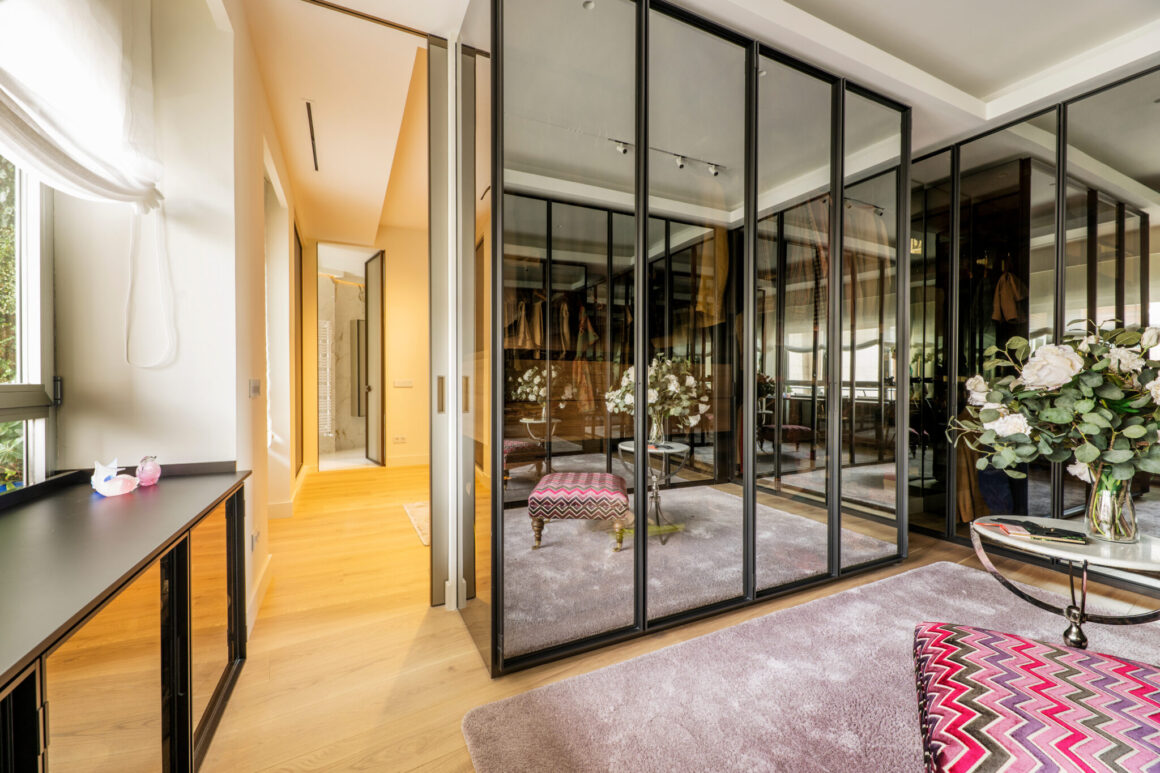 The realm of sliding doors is a designer's paradise, brimming with customization opportunities. From electrifying vibrant hues to subtle pastels, intricate patterns to minimalist designs, and the choice between modern sleek handles or classic ornate knobs, the design possibilities seem endless. This plethora of options ensures that sliding kinds can be more than just doors; they can be an artistic expression. Tailoring them to resonate with one's personal style and home aesthetic ensures homeowners have a design statement that's distinctively theirs.
Installing Sliding Doors
While the idea of installation might initially appear daunting, breaking it down step-by-step makes the process less intimidating. Begin by accurately measuring the closet opening, ensuring dimensions are precise. Based on these measurements, select the appropriate size and corresponding track length. Once chosen, start with the top track installation, followed by the bottom, taking extra care to ensure they're perfectly parallel. Attach door rollers diligently, hang the doors, and, as a final touch, adjust their height and alignment. This meticulous process ensures smooth sliding and longevity.
Space Optimization Ideas
While sliding doors in themselves are a brilliant space-saving solution, the interior of the closet is a treasure trove of optimization opportunities. Envision utilizing vertical storage, harnessing the power of adjustable shelves, and integrating compartmentalized drawers for varied storage needs. A meticulously organized closet ensures efficiency, where every item, be it clothing or accessories, has its designated, easily accessible place, ensuring a clutter-free environment and quick retrieval.
Maintenance and Cleaning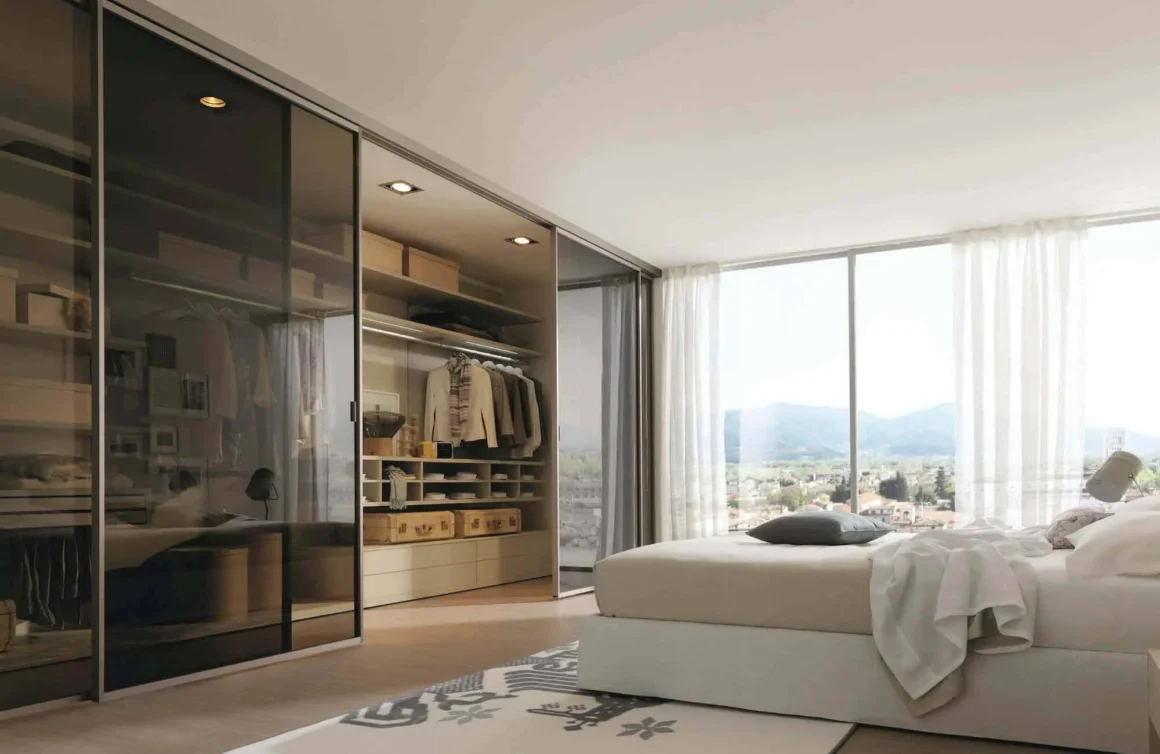 The beauty of sliding doors, apart from their design, lies in their upkeep. Different materials have their unique care regimens. For instance, mirrored and glass doors gleam best with regular wiping using specialized glass cleaners, ensuring streak-free shine. In contrast, wooden exits, to maintain their luster, might require periodic polishing or conditioning. By dedicating time to proper maintenance, homeowners can ensure the doors' aesthetics and functionality remain in top-notch condition for years.
DIY vs. Professional Installation
The decision between DIY installation and professional intervention often hinges on a balance of cost, skill, and precision. While DIY offers cost savings and the unparalleled satisfaction of personal accomplishment, it demands certain tools and expertise. Conversely, professional installation, although possibly pricier, assures precision, often accompanied by warranties that vouch for durability. It's crucial for homeowners to weigh their comfort level, financial considerations, and the technical complexity of the door before making an informed choice.
Transforming Your Space
In the quest for space and style, closet sliding doors emerge as undeniable champions. They offer a blend of aesthetics and practicality that few design elements can match. As homes evolve, so do our storage solutions. By embracing sliding type, you're not just optimizing space; you're investing in a piece of functional art that elevates your living space.