Have you ever wondered about the most common issues found during roof inspections and how to address them? If so, you're in the right place! In this article, we'll dive into the importance of regular inspections and provide an overview of the most common problems homeowners face. Plus, we'll share some quick solutions for addressing these issues. This guide is your go-to resource for keeping your roof in top shape. So, let's get started!
Early Signs of Roof Damage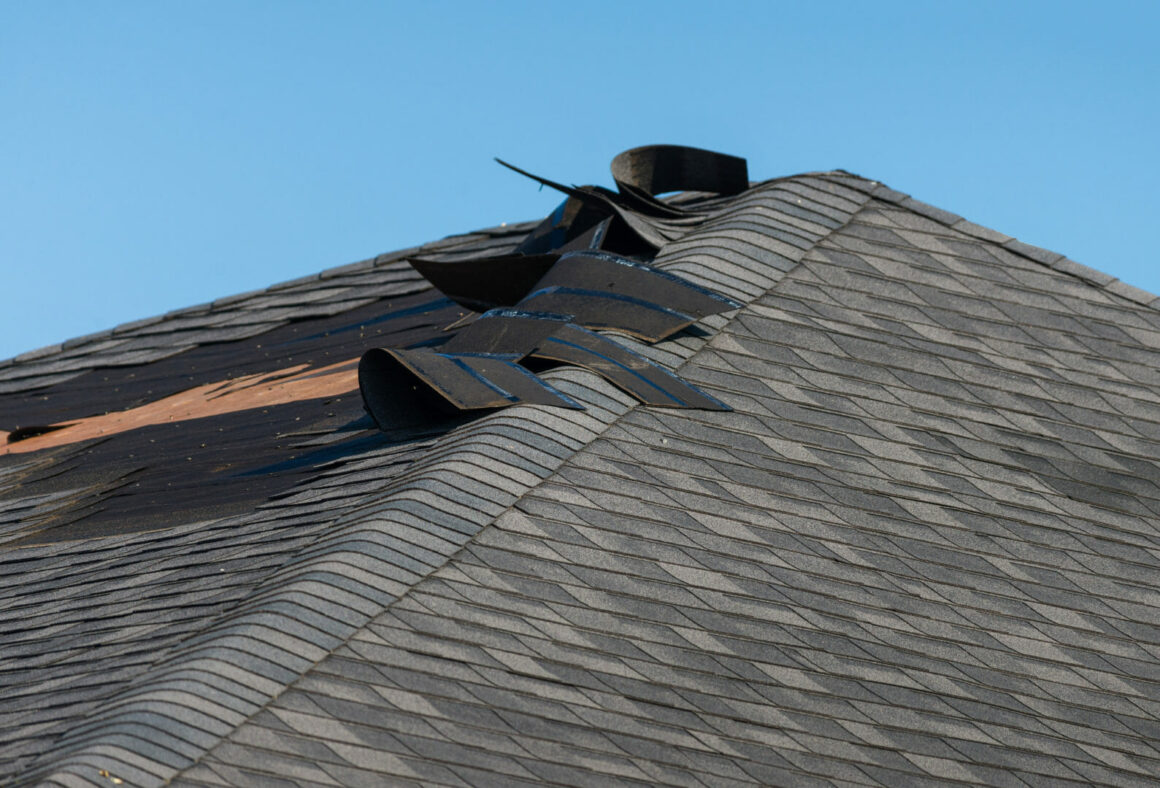 Has your roof seen better days? Sometimes, it can be difficult to spot the early signs of damage. Let's explore some common indicators that your roof might need some TLC.
Cracked, curling, or missing shingles – If you notice any of these issues, it's crucial to address them before they lead to more significant problems. For example, you could replace the damaged shingles or hire a professional to handle the repairs.
Moss and algae growth – Have you spotted green patches on your roof? It's essential to remove moss and algae, as they can trap moisture and cause damage over time. There are various methods for tackling this issue, such as using a gentle pressure washer or applying a moss-killing solution.
Rusty or damaged flashing – Flashing plays a crucial role in keeping water out of your home. If you find rust or damage, it's time to replace the affected pieces to prevent leaks.
Granule loss on shingles – Over time, shingles may lose their granules, reducing their effectiveness in protecting your home. If you notice a significant amount of granule loss, it might be time for a roof replacement.
Leaks and Water Damage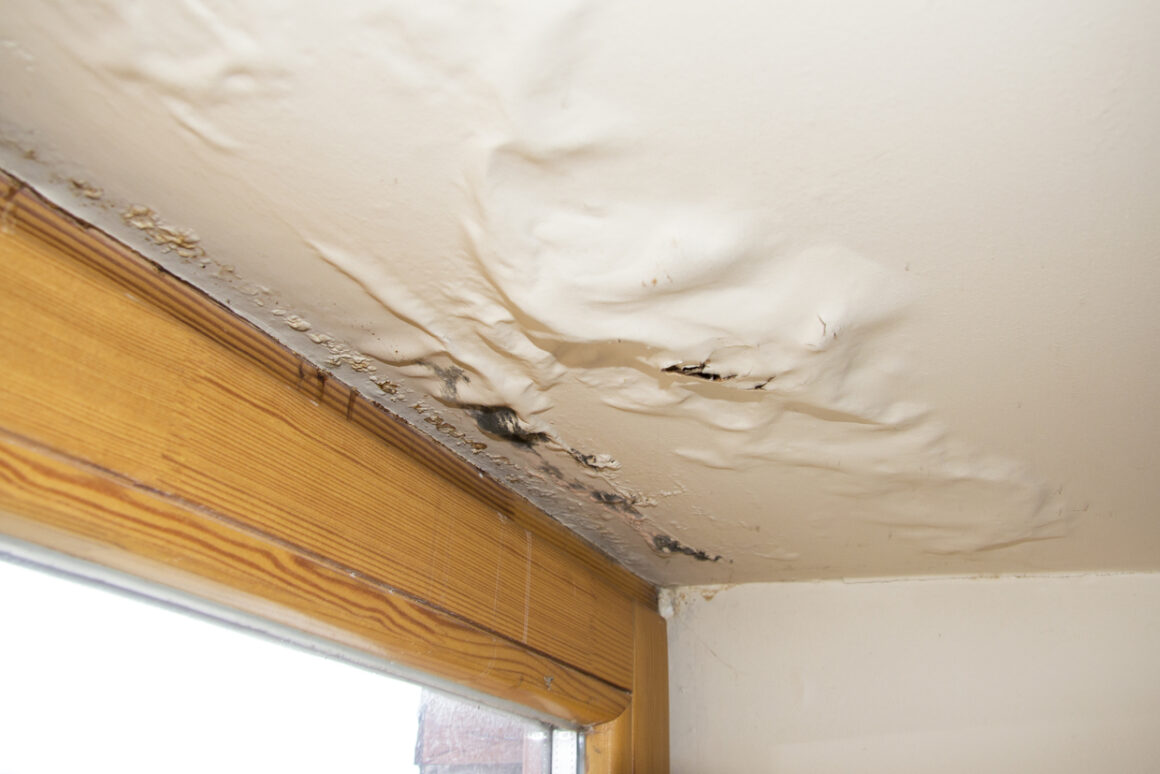 No one wants to deal with a leaky roof, but sometimes it's unavoidable. Let's take a look at some common causes of leaks and water damage, and how you can address them.
Identifying signs of water damage – Have you ever faced this issue? Signs to watch for include dark spots or streaks on your ceiling, peeling paint, and mold or mildew growth. If you spot any of these, it's crucial to find the source of the problem and address it.
Causes of leaks – Ice dams and clogged gutters are two common culprits when it comes to leaks. To prevent these issues, consider installing ice and water shields and routinely cleaning your gutters.
How to address leaks and prevent future damage – First, locate and repair the source of the leak. Then, take preventative measures such as sealing any gaps, ensuring proper ventilation, and regularly inspecting your roof for signs of damage. Our findings show that by staying proactive, you can avoid more significant problems down the line.
Structural Problems
When it comes to your home, a sound structure is vital. So, what should you look out for when assessing your roof's structural integrity?
Sagging roof deck – Have you ever noticed a dip or sag in your roof? This could be a sign of a weakened or damaged roof deck, which may lead to more significant issues if not addressed.
Damaged or deteriorating roof supports – Roof supports play a critical role in keeping your roof stable. If you spot any signs of damage or deterioration, it's essential to act quickly to prevent further issues.
Importance of addressing structural issues promptly – Why does this topic matter? Structural problems can lead to severe consequences, such as water damage, increased energy costs, or even a roof collapse. Tackling these issues early on can save you time, money, and stress in the long run.
Hiring a professional for structural repairs – In many cases, structural repairs require the expertise of a professional. Drawing from our experience, it's best to hire a qualified contractor to ensure the job is done correctly and safely.
Ventilation and Insulation Issues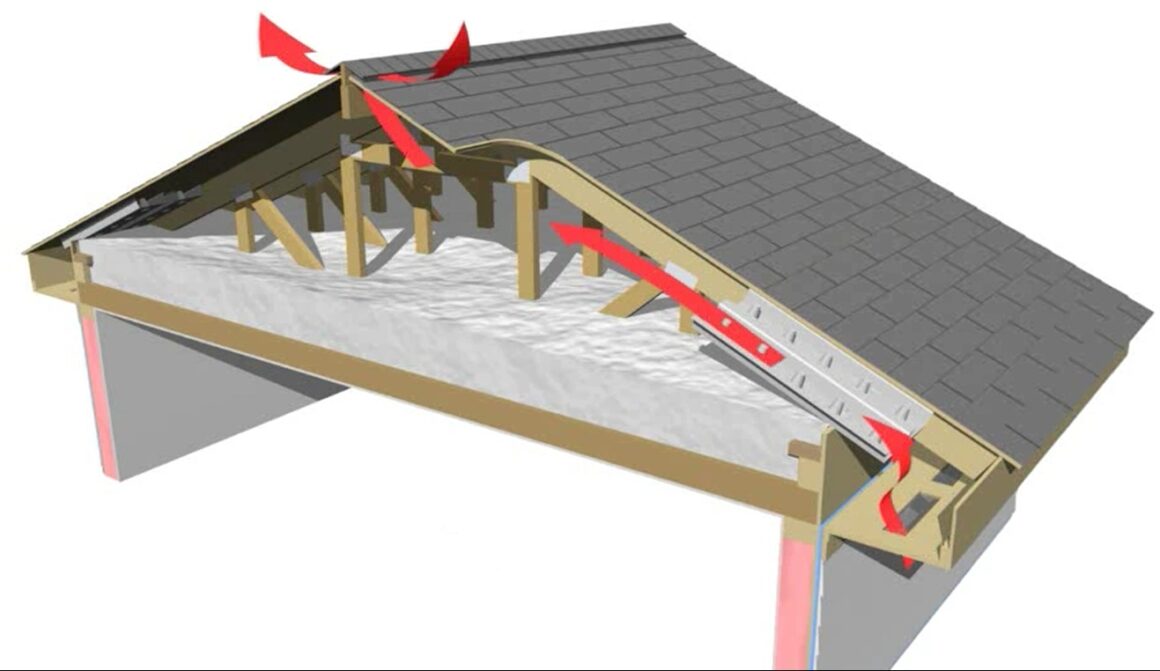 A well-ventilated and insulated roof is crucial for maintaining your home's overall health. Let's explore this topic in more detail.
The role of proper ventilation and insulation in roof health – Good ventilation and insulation can help prevent mold growth, reduce energy costs, and extend the life of your roof. It's essential to make sure your roof is adequately equipped to regulate temperature and moisture levels.
Identifying signs of poor ventilation and insulation – Are you experiencing issues like ice dams, high energy bills, or a stuffy attic? These could indicate that your roof's ventilation and insulation need improvement.
How to improve ventilation and insulation – You can tackle this issue by installing ridge vents, soffit vents, or even upgrading your insulation material. Our findings show that these upgrades can significantly impact your roof's performance and energy efficiency.
Potential energy savings from improved ventilation and insulation – Did you know that addressing ventilation and insulation issues can lead to significant energy savings? By creating a more energy-efficient home, you could save money on your utility bills and reduce your carbon footprint.
Gutter System Issues
A functional gutter system is essential for maintaining your roof's health. But what happens when your gutters aren't performing as they should?
Importance of functional gutters for roof health – Gutters help direct water away from your home, preventing damage to your foundation, siding, and roof. Ensuring your gutters work properly is crucial for avoiding costly repairs.
Common gutter problems – Clogging, sagging, and improper installation are all issues that can impact your gutter system's performance. What would you do in this situation? Regular maintenance can help prevent these problems and keep your gutters in good shape.
Addressing gutter issues and proper maintenance – To tackle gutter issues, consider cleaning your gutters regularly, fixing any sagging sections, and ensuring they are installed correctly. After putting it to the test, we found that these simple steps can make a significant difference in protecting your roof and home.
How to Choose the Right Roofing Professional
When it comes to your roof, you want to ensure you're working with the best. Let's explore how to find and choose the right roofing professional for your needs.
The importance of hiring a qualified roofing expert – A skilled roofing expert can diagnose issues, offer effective solutions, and help you extend your roof's lifespan. Hiring a qualified professional is crucial to ensuring the job is done right and your investment is protected.
Tips for finding and vetting roofing professionals – Wondering how to find the right expert? Start by asking for recommendations, researching online reviews, and checking credentials. It's essential to ask for references and obtain multiple quotes to compare services and pricing.
What to expect during a professional inspection – A thorough inspection typically includes a visual assessment of your roof's exterior and interior, identification of any issues, and suggestions for repairs or replacements. The roofing expert should provide a detailed report and discuss your options.
Roof Maintenance Best Practices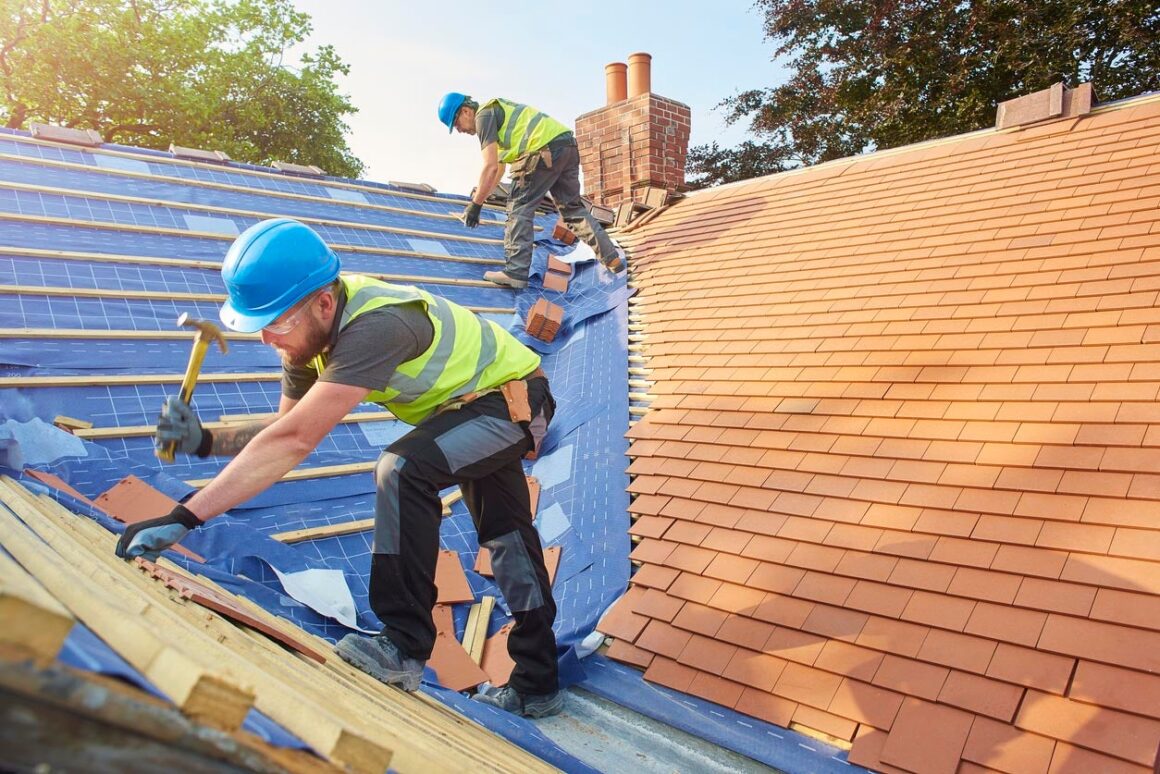 Taking good care of your roof can save you from costly repairs down the line. Let's go over some best practices for maintaining a healthy roof.
Tips for regular roof care and maintenance – Some basic maintenance tasks include cleaning gutters, removing debris, trimming nearby trees, and checking for signs of damage. Staying proactive can help you avoid bigger issues in the future.
Preventative measures to extend the life of your roof – To prolong your roof's lifespan, consider installing a high-quality underlayment, using proper ventilation and insulation, and scheduling regular inspections. Investing in preventative measures can save you money in the long run.
The role of routine inspections in maintaining roof health – Regular inspections are essential in catching issues early and ensuring your roof stays in good condition. We recommend having your roof inspected at least once or twice a year, or after severe weather events.
We've discussed a variety of common roofing problems, from structural issues and leaks to ventilation and gutter system concerns. By addressing these issues promptly and effectively, you can maintain your roof's health and avoid costly repairs.
Routine inspections and maintenance play a vital role in extending your roof's lifespan and protecting your investment. Don't neglect these essential tasks—your home and wallet will thank you.
While some maintenance tasks can be done by homeowners, it's crucial to recognize when it's time to call in a professional. By working with a qualified roofing expert, you can ensure the job is done right and safeguard your home. Remember, investing in your roof is investing in your home's future.