With the increased amount of time, you are spending in your home due to working from home and the extreme weather, making sure that you love every inch of your home is important. Revamping any part of your home can be costly but there are ways you can keep this to a minimum.
Here are some easy and affordable techniques and tips that you can master for your home.
Painting and decorating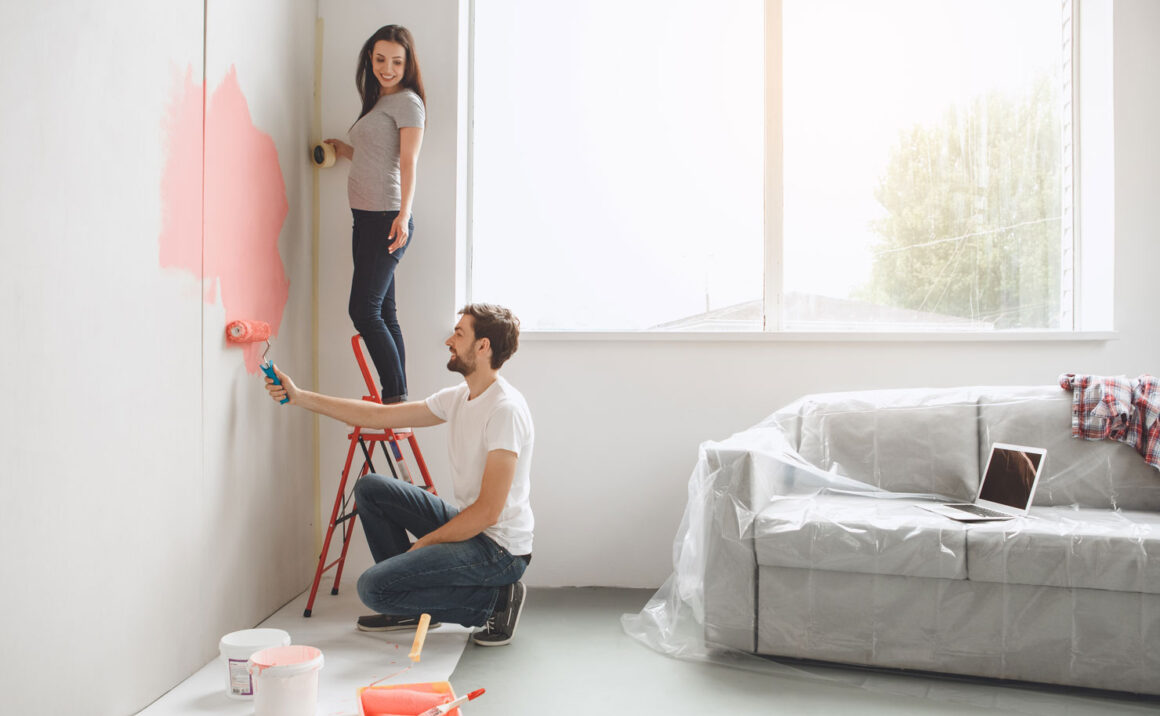 When you are looking to freshen up a room then an easy change that you can achieve is giving the walls a fresh lick of paint.
Bedrooms can often look tired and neglected. Try adding a dark and sultry colour to help create a relaxing and comforting place to sleep. You could think about a navy blue or even a burgundy red to keep it dark for when you sleep but still retain some colour.
If you aren't brave enough to plunge into painting the whole room a new colour then try making a feature wall. To add some interest, you could extend the colour up and over your bed on the ceiling. This gives the illusion of a canopy whilst keeping the height of the room.
Kitchen cabinet facelift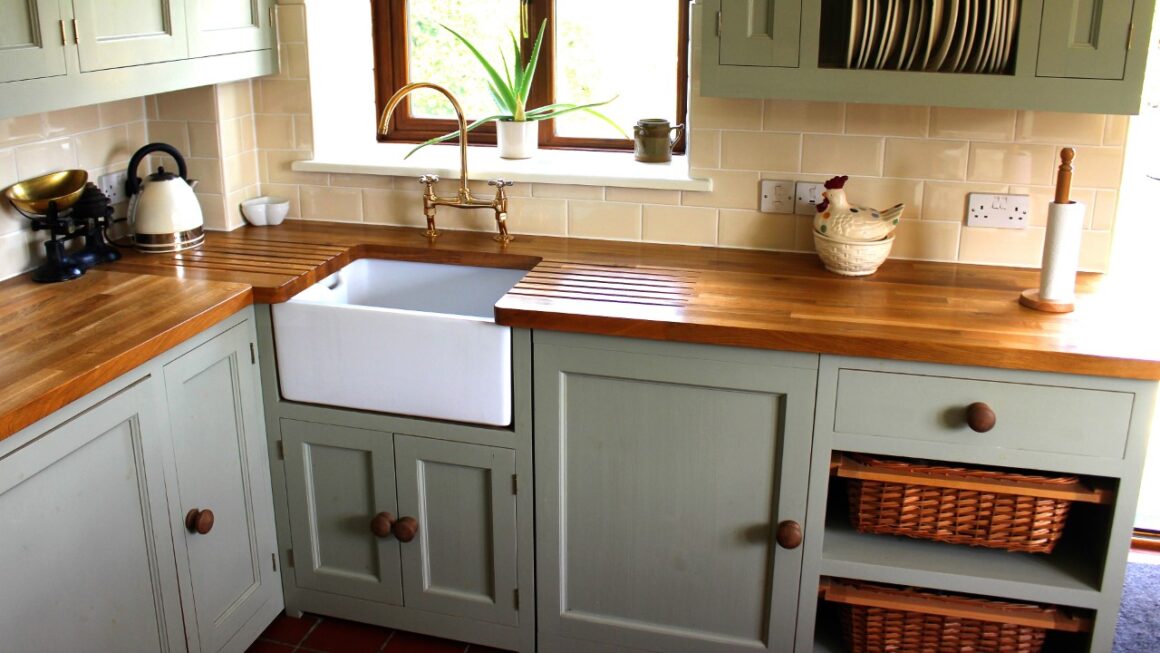 Getting your kitchen redone can be a costly process. Paying for labour, parts and extras can quickly add up. There is an easier way to spruce up your kitchen by changing up the cabinet doors.
It is relatively simple to remove any wooden kitchen cabinet doors and sand them using a rotary tool. This helps to strip the existing paint and create a new canvas for your new vision. Now you can repaint them in a different style.
If you are looking for a sleek, modern style then opt for a solid matte colour such as black or stone-based colours. Having everything in one colour creates continuity and helps the eye travel along the lines of your kitchen.
Upcycling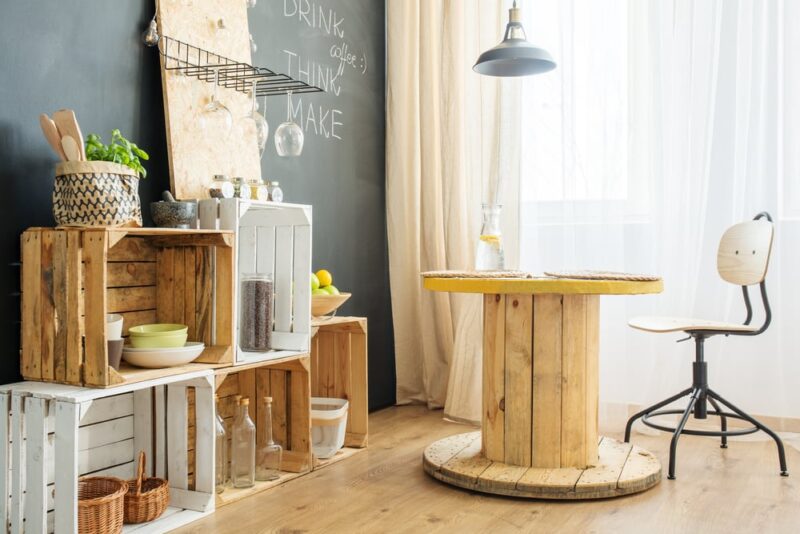 Instead of buying new furniture, you could upcycle your existing pieces. Upcycling can come in many different forms. From simply repainting something to completely changing its use, it is important that you love all the furniture you have.
If you have a tired-looking bookshelf there are several things you can do to refresh it. If it is small enough, you could add a different style of legs to instantly change its style. You could always add swatches of wallpaper to the backboard so that it peeks out between your books or ornaments. This is an easy way to add colour and showcase your personality.
Artwork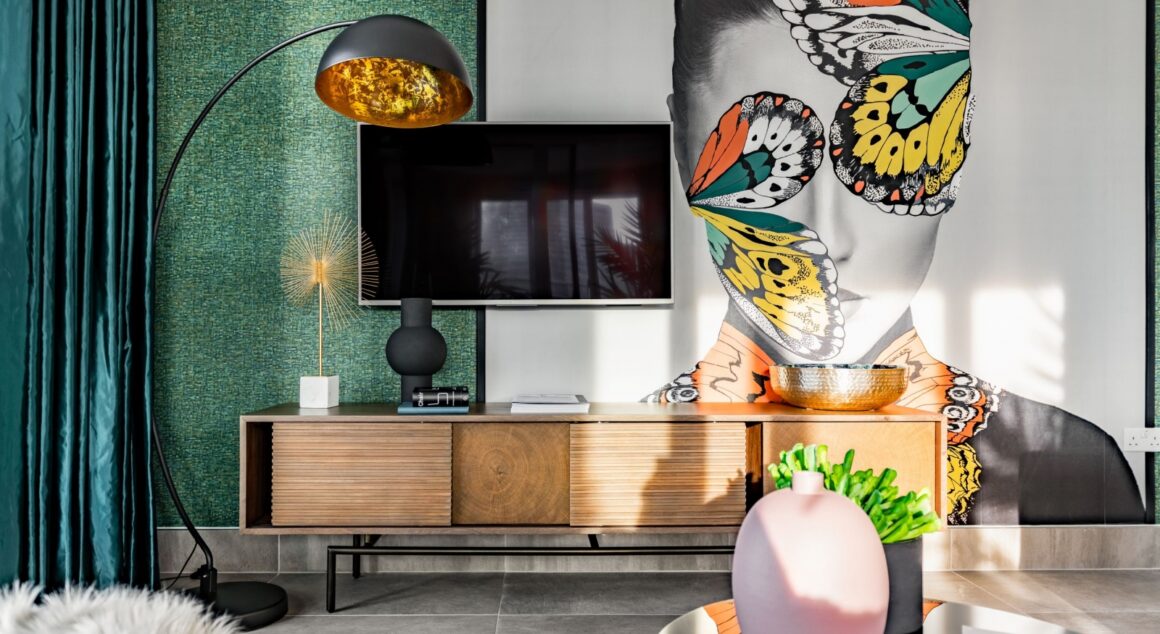 Plain walls can be boring to look at so liven them up by purchasing some artwork. When it comes to statement art, the bigger the better. However, you can also utilise a range of small to medium-sized art pieces around your home that fit with the design scheme.
You could always scour your local charity shops to find some bargain pieces. If they need updating, adding a fresh frame can make all the difference.